5 Best Tactical Boots Reviews For 2023
Tactical boots are a special kind of footwear designed for military and law enforcement personnel, but they can also be used when playing sports such as airsoft. Wearing special boots makes airsoft a lot more fun (especially for outdoor fields) since you'll have better grip and protection – did you know that your ankles are also a sensitive area where stray BBs can leave an ugly bruise?
Moreover, with tactical boots, you can play in humid weather, in the winter, and when the sun is shining without feeling too much discomfort (as it usually happens with regular shoes).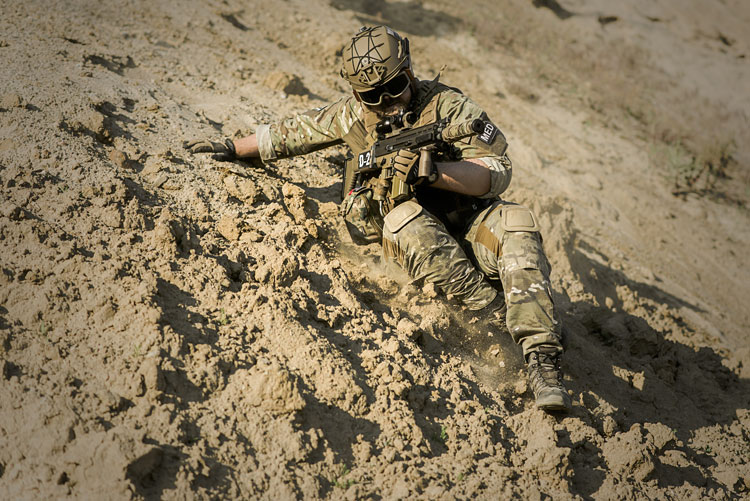 The good news is that there are lots of options out there, and most of them are quite affordable. Their goal is to provide comfort and optimize your performance in any scenario. However, it's important to know the conditions in which you'll find yourself so you know the type of tactical boots you need.
For instance, if you play indoor sports such as airsoft, you need a lightweight boot with lots of ventilation and a rubber sole that increases your grip and speed. On the other hand, if you're likely to find yourself outdoors most of the time, you'll need protection against humidity, low/high temperatures, and other factors.
Today, I shared some of my top picks for the best tactical boots to try.
Why You Should Trust Me
I started playing airsoft when I was 15 and have been playing regularly ever since. As a result, I have over a decade of airsoft playing experience and I know what type of gear can enhance your experience. After all, airsoft is a game of endurance, with game sessions that can last from morning until evening. So, I know what type of clothing and footwear work best to help you feel comfortable and move around unhindered.
How I Selected the Best Tactical Boots
The environment in which you'll use the boots is not the only factor that weighs on your decision. You should also consider the following:
Ventilation & breathability – 

tactical boots should allow for proper airflow to move through the boot, wicking the heat and humidity away and maintaining a dry environment inside.

Lightweight – 

the boot needs to be light, so you can move at ease, regardless of your pace.

The outer sole –

the outer sole should be durable

and should protect your feet from humidity and rough terrain. It should also be flexible and adapt to the terrain in order to provide maximum speed and grip. Finally, the outer soles need to be quiet, so you can approach an objective without making any noise.

Sturdy upper – 

The upper is in charge of covering your foot and maintaining good breathability, so it has to fit comfortably around the toes and heel. Also, tactical boots are equipped with toe and heel caps to add extra protection to these areas.

Reliability & support –

A high-quality tactical boot should be there for you in the toughest times. To do that, they need high-end stitching, a tongue that protects your skin from the laces, laces that don't break apart, and zippers that don't get stuck.
Quick note: Most tactical boots require a breaking-in period, so it's normal not to feel perfectly comfortable the first time you put them on. There are several methods to apply, but it usually takes a few days of wearing them so the boot can adapt to your feet's shape.
Best 5 Airsoft Tactical Boots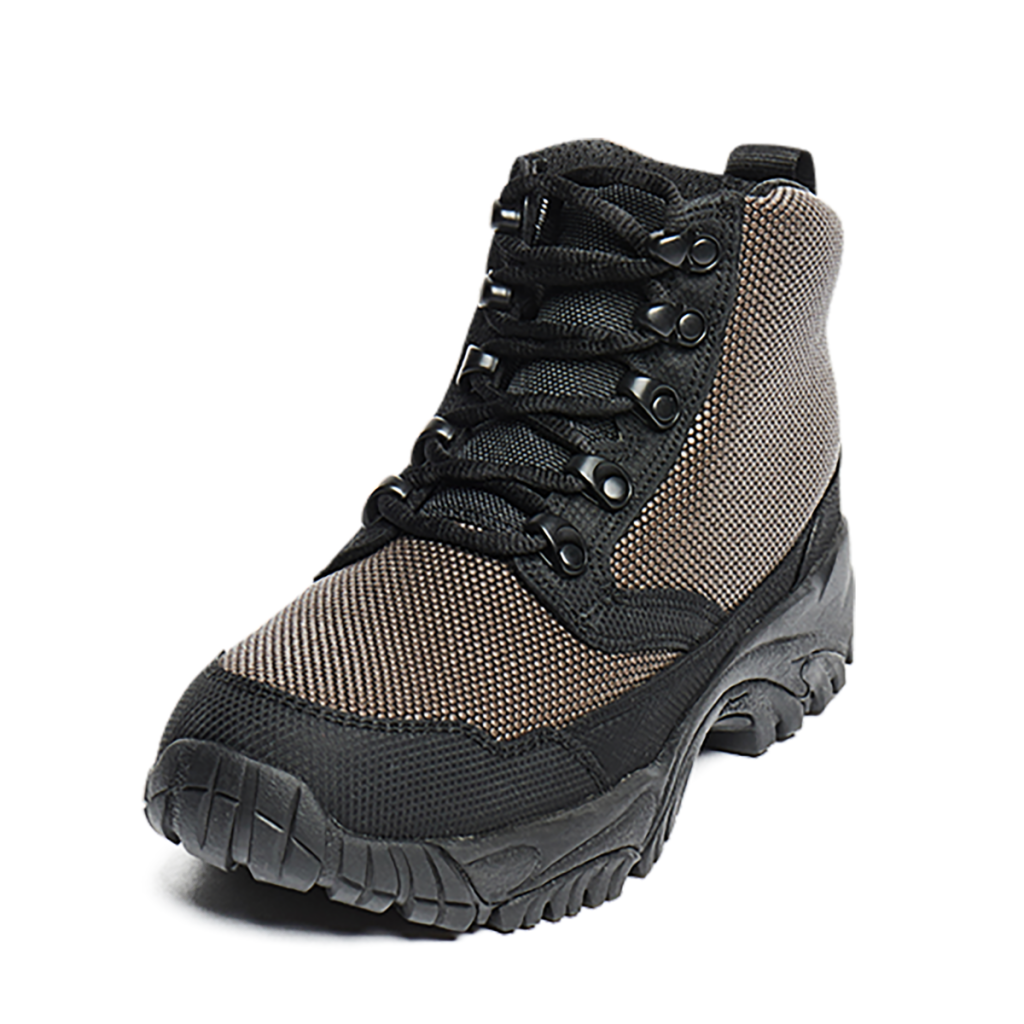 Pros
Lightweight

Easy to put on/take off

Protective outer sole with anti-clog lugs

Fast-lacing system

Waterproof and stain-resistant
Cons
The outer sole may feel rigid

For those with wide feet, it may take a bit of breaking in
ALTAI boots are specially designed to help you overcome all weather conditions, regardless of how bad it gets. This model stops at ankle level, but the Vibram outer sole and the solid footbed provide all the support one needs.
Furthermore, the outer sole is designed with anti-clogging lugs, so mud won't stick to your boots and double their weight. The upper is made of SuperFabric, which is stain and water-resistant.
---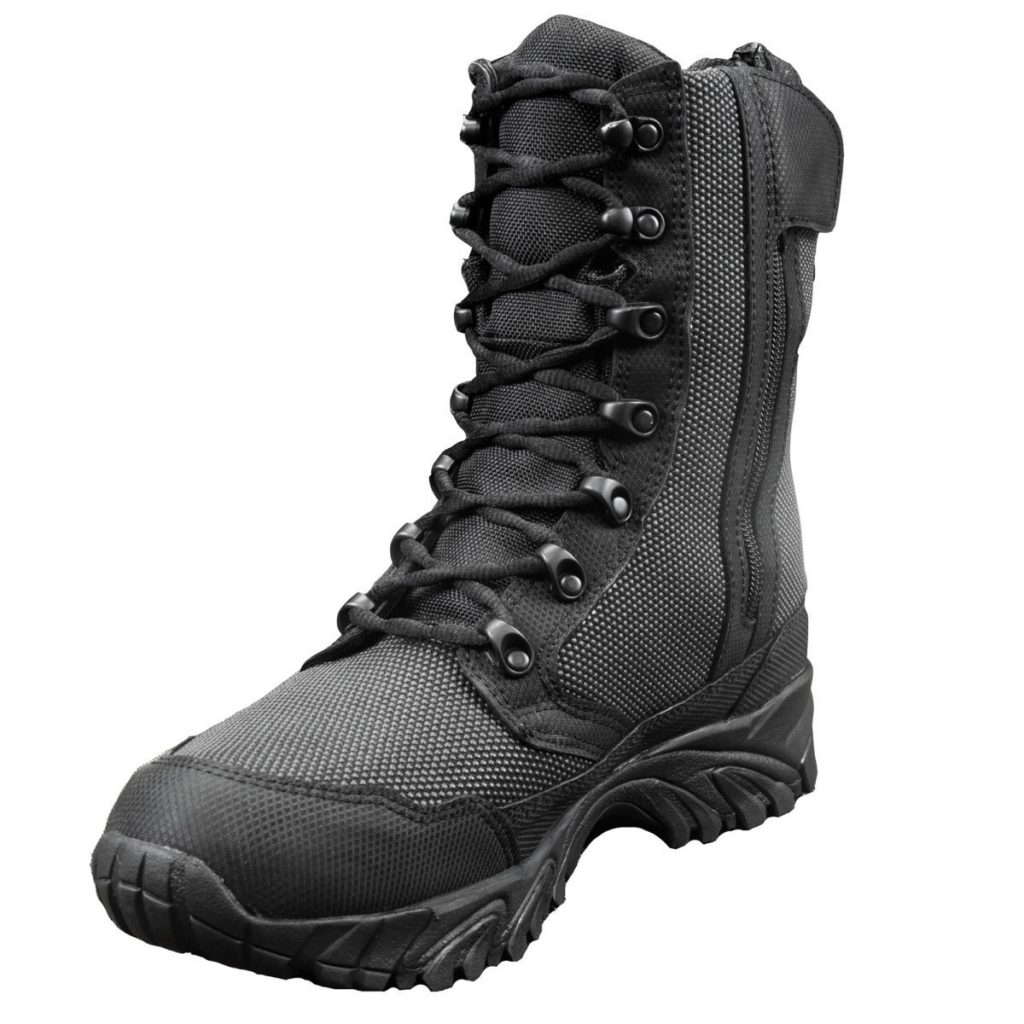 Pros
Easy to put on/off

High mudguard that makes them waterproof

Vibram outer sole with anti-clogging logs

Lightweight and stress-relieving

ALTAI speed lacing system
Cons
May get a bit hot during summer
Designed to offer the ideal ankle support, these boots from ALTAI are perfect for an outdoor game in extreme weather conditions. The upper is protected by SuperFabric (a specially designed material) that keeps water and stains away. Also, the Vibram outer sole is fitted with lugs that improve your grip and optimize your speed performance.
The boots don't need a long break-in period and you can put them on or get them off using either the heavy-duty side zippers or the laces.
---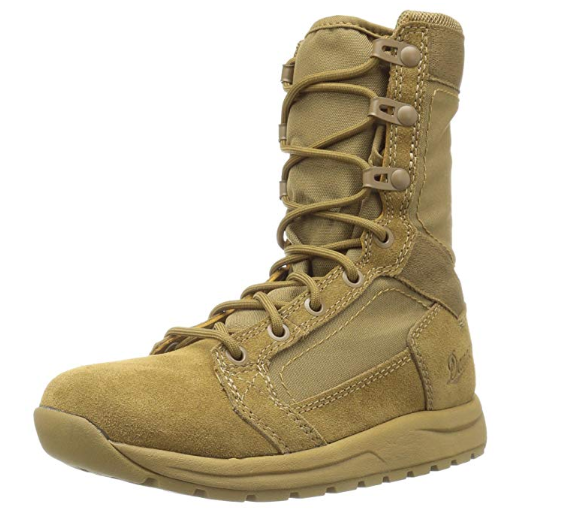 Pros
Lightweight but durable

Footbed protects your feet from shocks

The rubber outer sole provides great grip

Don't require too much breaking in

Well-ventilated
Cons
No zipper on the side

The boots don't resist long in outdoor conditions
The main purpose of these boots is to make you as light-footed as possible. The upper is made of ultra-fast drying synthetic material, the top side is made of nylon for durability and increased breathability, and the sole is rubber for a better grip.   
The open-cell polyurethane footbed will put a spring in your step because it absorbs any shocks and keeps fatigue away for as long as possible. Overall, the Danner Tachyon boots are perfect for those long hours spent crouching in the field, trying to find a weak spot in your enemy's defense!
---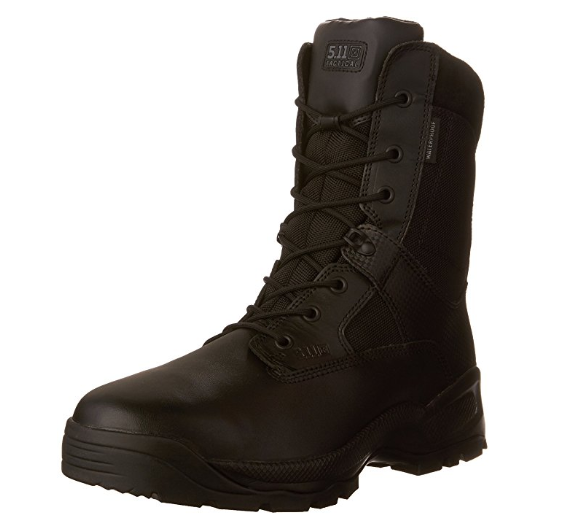 Pros
Zippers and shoelaces for a quick On and OFF

Professional look

Hidden side pocket at the ankle

Meshed vents

Increase grip and ankle support

Durable material
Cons
Become slippery in a cold climate

Can get hot in warm weather
This is a pair of boots that are both comfortable and protects your feet during a game outdoors. On the outside, you'll find leather, and the side panels are designed with 1200-denier Cordura nylon for increased breathability.
The synthetic sole may look and feel a bit rigid at first, but it will take after your foot shape after wearing them for a bit. The boots are waterproof, so if you're usually playing on uneven terrain in the outdoors, they will be great!
Finally, I like the moisture-wicking, anti-bacterial Dri-Lex lining that reduces any odors and keeps your skin healthy and safe. These boots were built to optimize the agility and performance of military, law enforcement, and special tactical teams.
---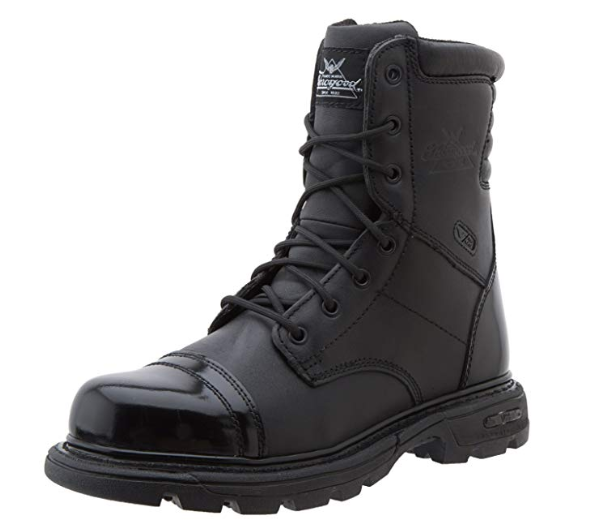 Pros
Leather construction

Toe cap and heel protection

Zipper and shoelaces

Gorgeous design

The outer sole provides a good grip on any terrain

Perfect for both outdoor and indoor gaming
Cons
They need some break-in time

There is some squeaking
These tactical boots are durable, lightweight, and protect your feet in any situation. The full-grain leather will keep water away, while the reinforced toe cap and heel protect you from injuries. Also, the footbed is made of single-density polyurethane and can be removed and replaced to fit your needs.
The Thorogood Jump Boots are equipped with a rubber outsole with multi-directional traction lugs, which allow you to move as smoothly as possible regardless of the weather. The boots are designed to remove any stress factors from your feet, so you won't feel fatigued like you do in regular boots. Also, the heel is designed to absorb any shock due to the Impact 300 gel insert.  
Finally, the boots have two methods to put on/off: with shoelaces and with a heavy-duty YKK zipper (placed on the inner side). This way, you can choose which way works best for you.
---
Wrap Up
In airsoft, the face and chest areas get the most protection, which is why there is an entire market for full-face airsoft masks and eyewear seconded by special vests created for airsofters. But if you truly want to embrace the game and get the authentic experience, you should add a pair of tactical boots to your gear!