The 5 Best Tactical Backpacks Reviewed
Having both support, storage and comfort is key when it comes to the best tactical backpacks. And this guide will help you choose the most effective option for your own personal circumstances.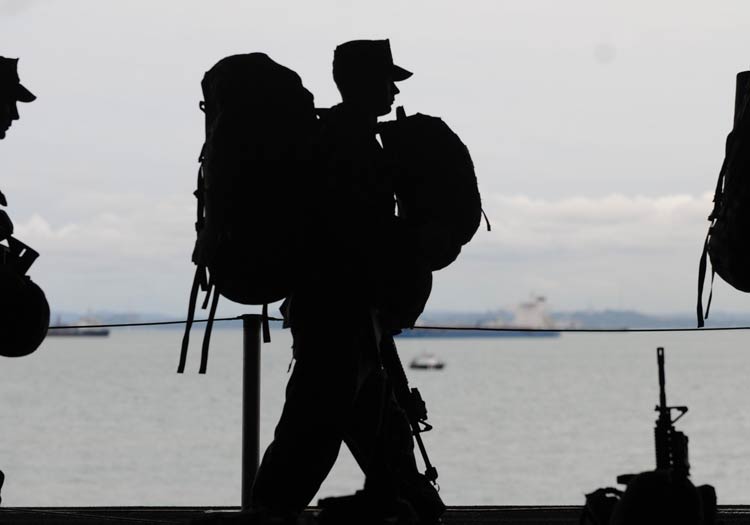 ---
Top 3 Best Tactical Backpacks

| Best Overall | Most Expensive | Runner Up |
| --- | --- | --- |
| | | |
| 5.11 RUSH72 | Maxpedition Vulture-II | Monkey Paks |
| 55L capacity | 34L capacity | 35L capacity |
| 1 main compartment + 4 pockets | 3 compartments | 2 main compartments + 2 pockets |
| Hydration-ready | Concealed carry pocket | Hydration-ready |
| Dual-compression straps | Padded straps and back | Paracord zipper pulls |
| Water-repellent 1000D nylon | Waterproof material | Waterproof 600D material |
| Buy Now | Buy Now | Buy Now |
If you're an outdoorsy kind of person, you know it pays to have extra storage room easily available. This is why I always use a tactical backpack instead of a regular one.
They are spacious, have various compartments to keep things organized, and they have pockets that are easy to access. Not to mention, your shoulders won't bleed after several hours of crawling and running around.
Ultimately such a backpack can be used for a wide range of activities including hiking, camping, hunting and airsoft.
Features for the Best Tactical Backpack
Before I start talking about the products I find interesting, let me first talk about how to choose a backpack that will suit your needs.
The Size
Tactical backpacks are big, medium, and small, but to choose the one that will fit you perfectly, you must consider a few aspects:
Capacity (or how much stuff you want to put inside) – If you use it just for airsoft, then 20-30L backpacks should be just fine. However, if you want to use it for hiking and/or long trips, you may need something bigger.
Your Torso Length – To establish this, you're going to do some measuring (read this guide). This will tell you if you need a small, medium, or a tall backpack. This size is important because the backpack has three points of security that need to fit perfectly on your body.
Adjustable straps – Make sure it has them and that they are a good fit for your body shape (not too big or too small).
The Frame
Tactical backpacks have a metallic frame to distribute weight evenly and protect your back and shoulders from injury. Usually, you'll find internal and external frames and it's up to you which one you favor.
The general belief is that internal frames are better because they allow for more balance and they can carry more gear. However, the external frame offers more room for breathability.
Loading Type
There are two main types: top loading and front loading. The first one loads through the top and offers better stability and more room for the items inside, while the second one has several pockets and offers faster access to specific items (which can't be said about the top loading version).
In my experience, a front-loading backpack would do amazing in the airsoft field, but if you plan on taking a long trip, it's best to have a top loading design.
Top 5 Tactical Backpacks
---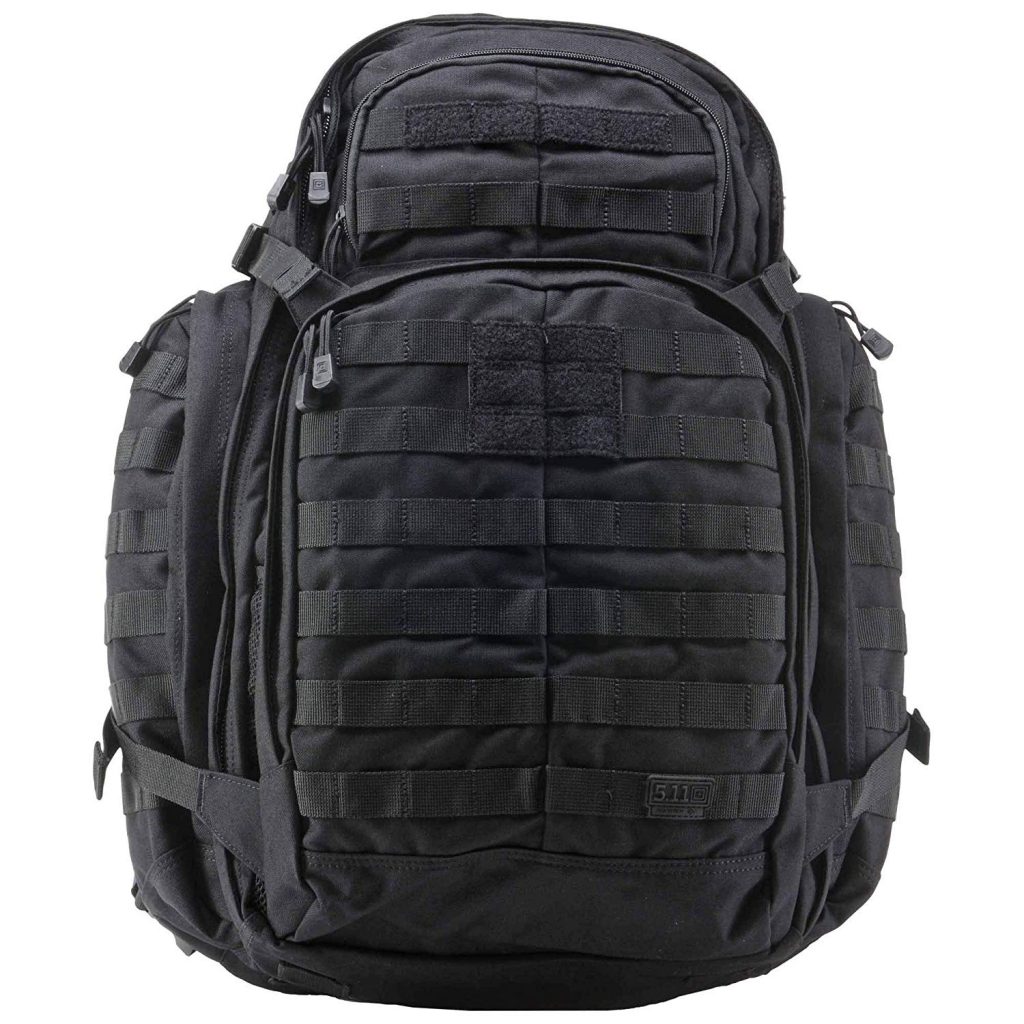 Pros
Lots of pockets and nooks to organize all your stuff
Roomy and durable
MOLLE webbing to add extra pockets
Water-resistant 1050D Nylon material
Sits on your hips with the waist strap
Cons
A bit pricey
Not exactly Mil-spec
It is heavy
It loses balance without the waist strap
This is the perfect backpack for someone who has a lot of things to carry. For instance, if you're a sniper and you need to carry ammunition, scope, red dot sight, tripod, and other tools, this would be the ideal backpack!
It also works perfectly for hiking and camping as it is destined to keep your things organized. If you can remember where you put everything, that's exactly where you'll find them.
It even has a hydration routing and a fleece-lined pocket to put fragile items! Also, the adjustable shoulder straps are padded with dual density closed-cell foam for increased comfort.
---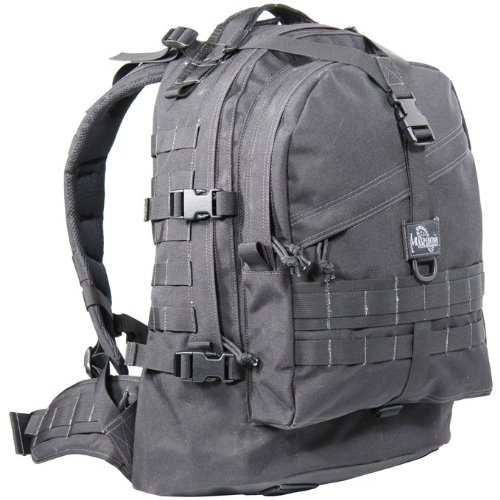 Pros
Durable material
3 separate compartments
It can be customized
Concealed carry pocket
Adjustable padded straps
Hydration feature
Cons
It sweats on your back
It is a bit stiff
Zippers are a bit difficult to operate
It may look compact, but this bad boy can hold up to 34 liters of content! It is equipped with three separate compartments and has a concealed carry pocket. The straps are adjustable and padded and there is PALS webbing for extra storage on the outside.
The material is Teflon coated, so it's waterproof and there is a multi-purpose hydration feature. With this backpack, all your tools and accessories will be protected, and you don't get to feel the extra weight.
---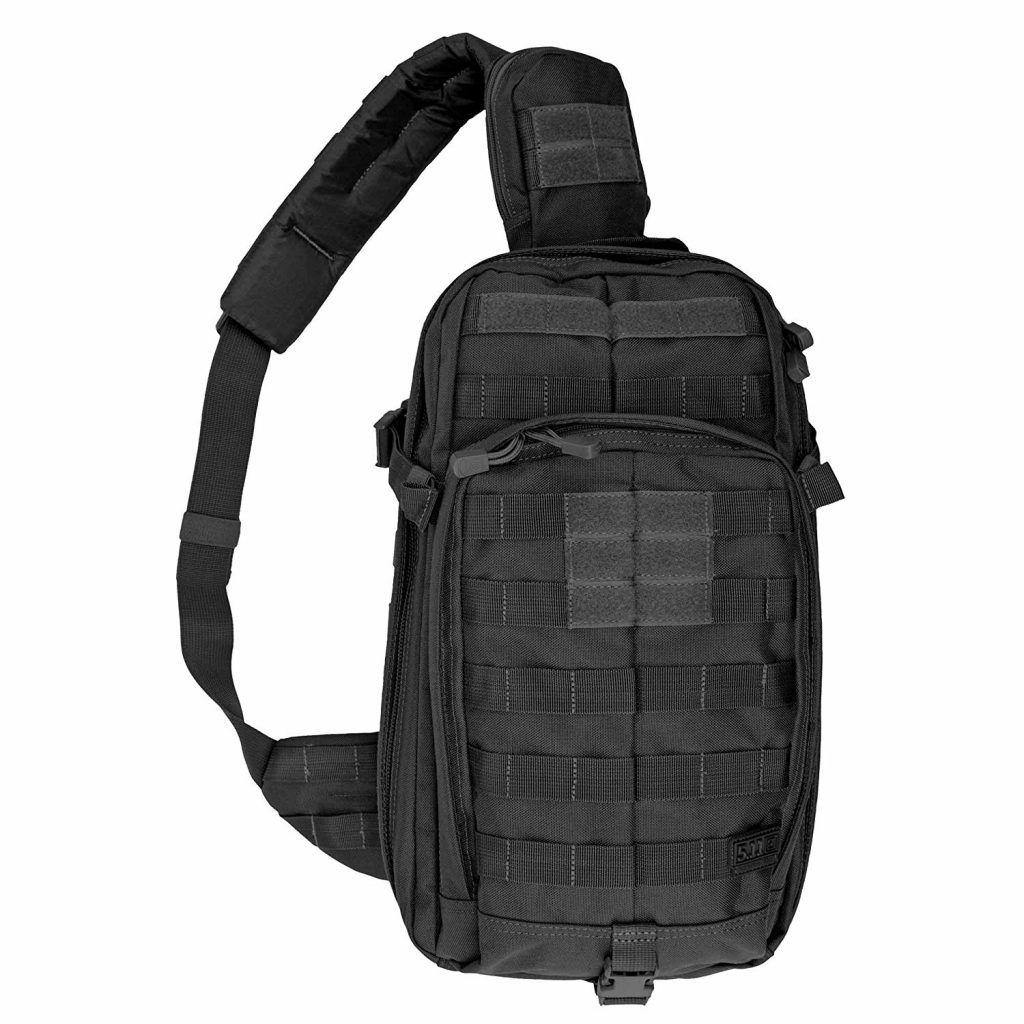 Pros
Spacious interior
Pockets of all sizes and shapes
Durable material
Sturdy zippers
MOLLE webbing
Cons
The strap digs into your neck when loaded
Quite heavy on its own
I like this model because it's nothing like your standard tactical backpack. For starters, it only has one strap, so you can wear it across your body (like a sling). This gives you maximum flexibility on how to wear it (on the front, on the back, on the left/right shoulder). It's also easier to access the pockets when you're on the run.
The backpack is waterproof (1050D nylon) and has a lot of zipped pockets. It even has a concealed carry pocket, which may work great for your sidearm.
---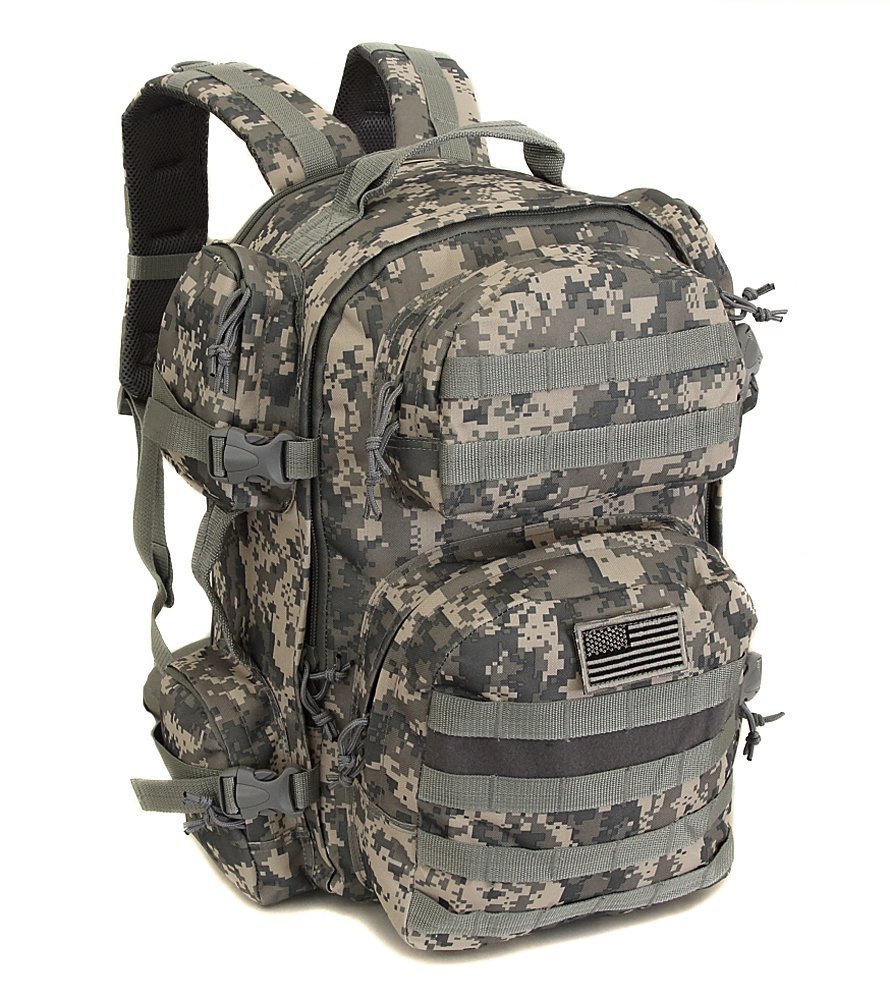 Pros
Durable material
Lots of pockets and compartments
MOLLE webbing
Room for a hydration bag
Great price
Cons
It doesn't have structure (it tends to sag)
Zippers are somehow difficult to operate
The backpack comes in a wide range of colors, but I like the Camo one – it works great for outdoor games! The material is durable (600D high-density polyester) and the bag is hydration ready (has a special pocket and tubes for a hydration pack).
The MOLLE webbing on the exterior allows you to add more pockets, but I don't think you'll need more than it already has. There are 4 zippered side pockets, 1 main compartment, and 2 front pockets, which I think is enough for any airsofter.
---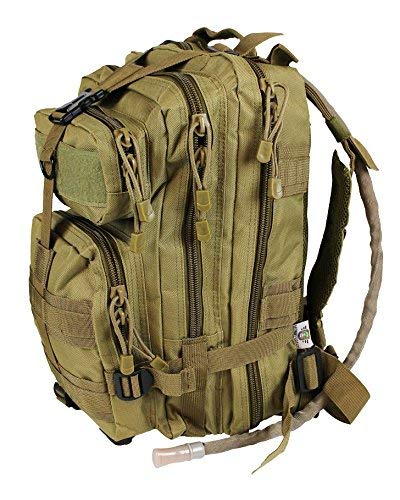 Pros
Heavy-duty material and zippers
Lots of room
Great organization system
Content capacity can be extended
Cons
A bit stiff
Plastic buckles look flimsy
Straps could be a bit more padded
Compact design, heavy-duty material (600D waterproof nylon), padded straps, and 4 separate compartments – these are the features that make this backpack perfect for an airsofter.
The backpack has a content capacity of 35 liters and comes with MOLLE webbing, so you can customize it as needed. Also, the backpack is hydration ready with a specially-designed compartment for the bladder and tubes.
Each of the compartments has its own organization system, heavy-duty zippers designed with paracord pulls for easy operation.
Wrap Up
While I discussed these backpacks models from an airsofter's point of view, I encourage you to use them for other activities as well. They are spacious, durable, and can be a fantastic companion while hiking or on a camping trip. You can even use them as a Bug Out Bag if you're a survivalist.
So, don't limit your backpack's possibilities to just airsoft – go out there and get creative!