A Guide to Finding the Best Airsoft Parts
The cool thing about airsoft weapons is that you can build a powerful gun even if you don't have the budget right away. It's enough to start with a basic platform and improve it by upgrading both the internals and the externals.
Not to mention, if you choose the right model, repairs and improvements can be done using aftermarket parts, which reduces the overall price. Still, it may take some practice to find the best platform and the best airsoft parts for each job.
It can be frustrating, but we've put together a comprehensive guide to finding the best airsoft parts, whether you're looking for internals or externals.
Best Airsoft Internal Parts
When you're looking to improve your gun's power or range, you need to upgrade the internals first, which is why I'll start with the parts that are most popular among airsofters according to the type of gun.
Parts for AEGs
AEGs are easy to customize, repair and upgrade. For this, you'll find a wide range of pieces, but the main categories are as follows:
Air nozzles
Bushings and bearings
Cylinders and cylinder heads
Piston and piston heads
Gearboxes
Gear sets
Hop-up units or pieces for them
Mosfets
Motors
Springs and guides
Wiring and electrical tools
As you can see, the list of internals for AEGs is rather long so I'll only give a few product examples (the most-wanted ones).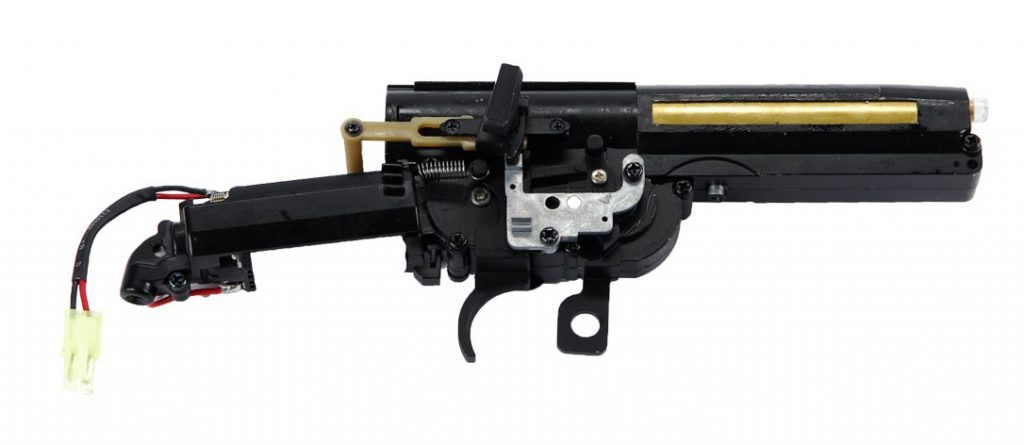 CYMA is a well-known airsoft gun producer (as we already discussed here), but they also produce parts that fit models from their own series but also from other producers. For instance, they produce complete gearboxes such as this one, which can be used to replace a Version 7 gearbox for CYMA M14 models. Keep in mind that professional installation is advised (not or beginners).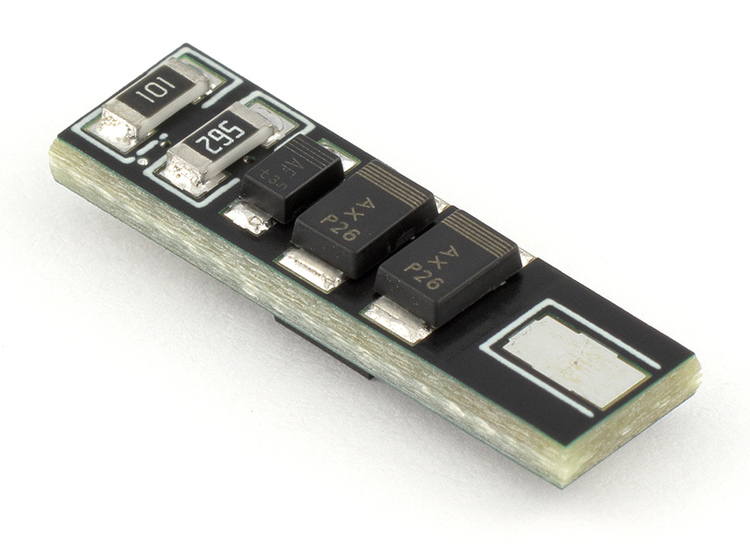 The main purpose of a Mosfet unit is to make an AEG gun more powerful, with a faster trigger response and better rate of fire. This unit does all these by leading the energy provided by the battery into the motor, thus avoiding any mechanical trigger contacts.
As a result, the weapon is faster and more powerful, and the contacts are protected against burn out.
The unit I mentioned here is the more powerful version of the PicoSSR 2 Mosfet unit, also known as the smallest unit on the market. Since it's so small, it can easily fit in any compatible airsoft gun!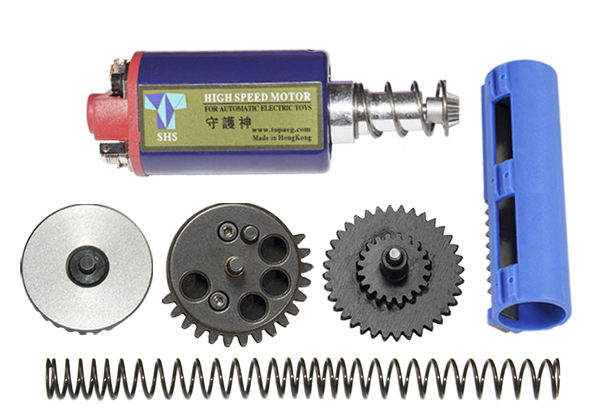 This is an upgrade kit designed for Version 2 AEGs that will take your rifle to a ROF of about 23 BBs per second.
Here's what it comes with:
SHS High Speed Motor
CNC Machined SHS 13:1 Gear Set
M120 Spring for velocities between 360-400 FPS
Full steel 14 Teeth Nylon Piston
Bolt Action Sniper Rifle Parts
Sniper rifles must be highly accurate and easy to maneuver. For this, the internals must run like clockwork, which is why so many snipers are religious about their rifle's maintenance. Still, parts get used and there are many cool upgrades one can add to their rifle.
Below are three examples of the most sought-after parts when it comes to bolt action sniper rifles.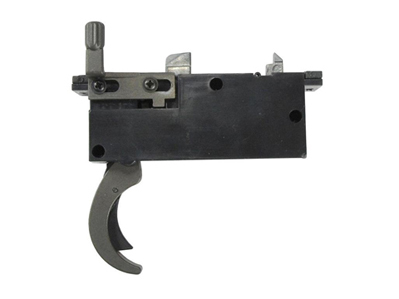 This is a replacement trigger box that can be used for Well MB01, SD96 and UTG Type 96 Shadow OPS Airsoft Sniper Rifles. It can be used to replace the current trigger box if you want a metallic trigger with a bit more sensitivity on a low-cost rifle, or you can use it for repairs.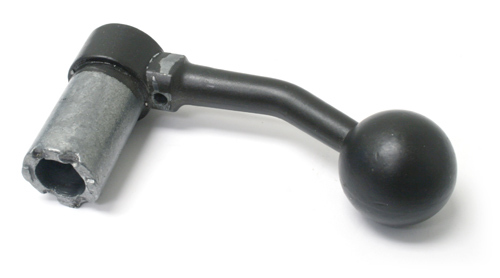 Since the bolt handle is one of the most used parts of the rifle, it's also the one to give in to wear and tear among the first. The UTG Bolt Handle can be used on UTG Type 96 Shadow OPS, Mauser Pro Tactical, and TSD Type 96 rifles.
The handle is metallic and is easy to grip even when you're wearing gloves.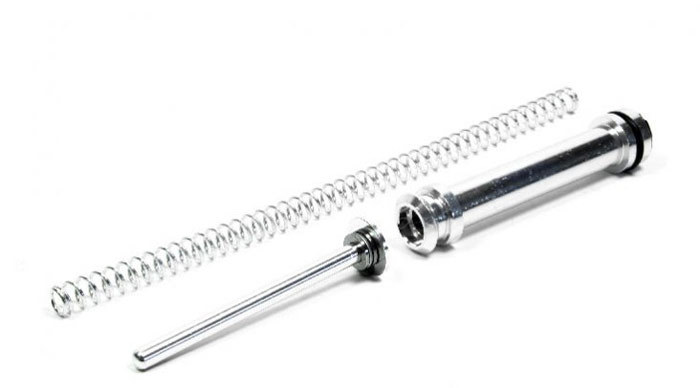 If you're looking for an increase in power, this kit can bring your sniper rifle to a 530 to 550 FPS (or about 20% more power). It comes with a Power Up Spring, a Power up Spring Guide, and a Power Up Cylinder.
Gas Gun Parts
Because gas guns deal with recoil, there is more stress on the internals than it is with AEGs. As a result, these guns require careful maintenance if you don't want to invest in spare parts. Still, there are lots of aftermarket parts for both upgrades and repairs.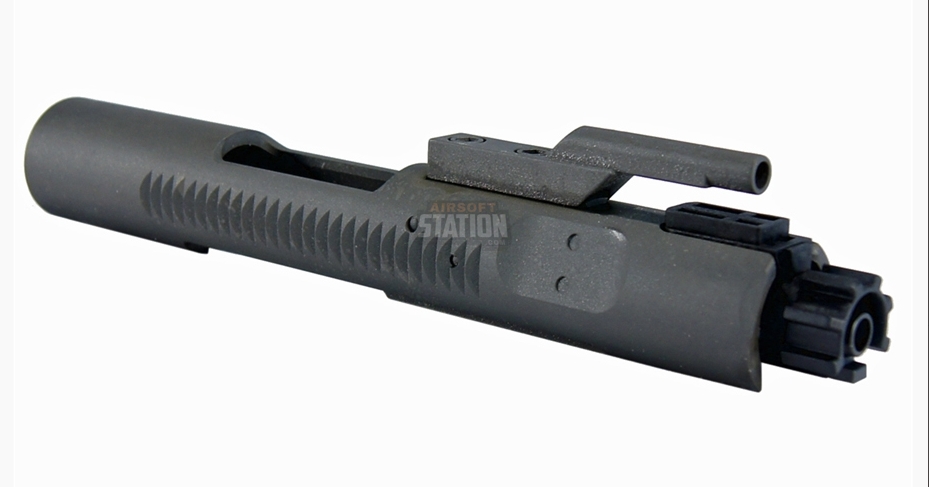 Made from high-strength steel and nylon fiber polymer, this bolt assembly is a good fit for a stock LM4 (which is known for its strong recoil), LM4C, and PTS LM4. You can use it to increase the speed with about 50-70 FPS, which means heavier BBs can be used for better range and accuracy.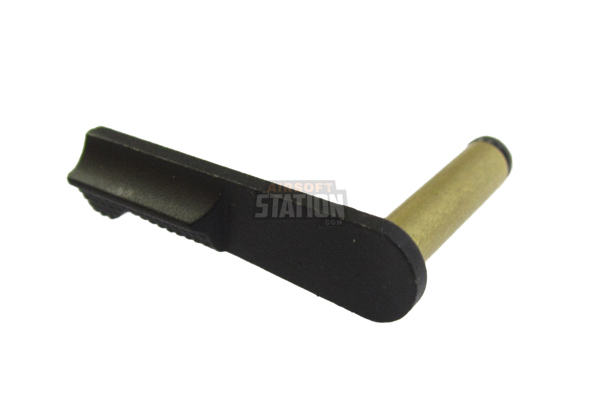 1911 blowback pistols are impressive, but they have a well-known flaw: the slide lock lever dies off after a few uses. So, if you want to be able to rely on your sidearm, you may want to replace the stock lever with a more durable one.
It works with Elite Force 1911A1, Elite Force Tac 1911, Colt 1911A1, Blackwater 1911, and Red Jacket 1911.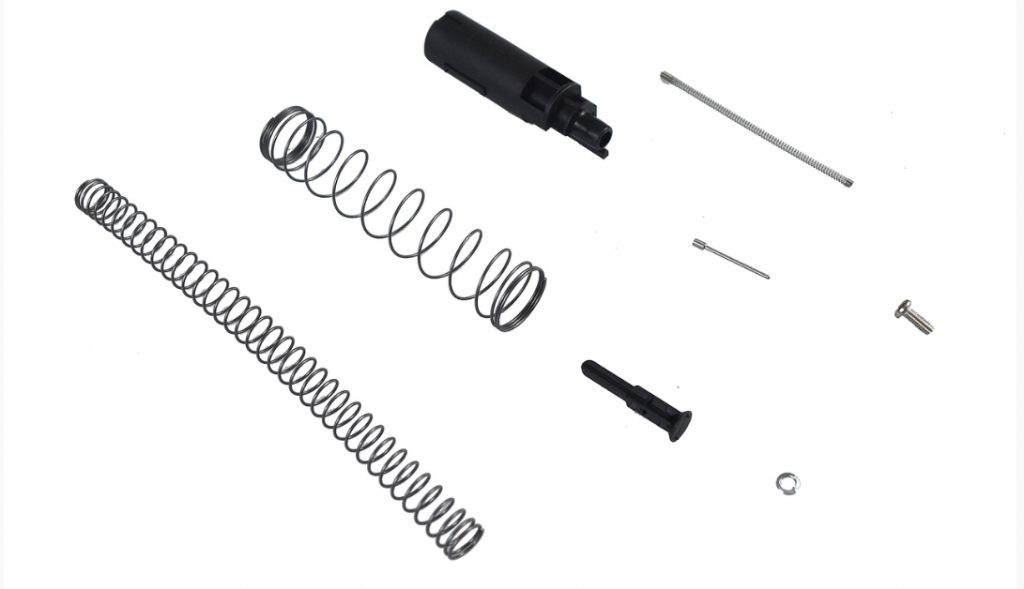 The 1911 pistol is a beautiful and impressive sidearm, which is why so many players love to have it. Now, to make sure everything runs smoothly, I recommend buying this rebuild kit that comes with all the parts necessary for repairs and basic maintenance.
Best Airsoft External Parts
External parts have two purposes: improve the use of the weapon and make it look badass. Moreover, lots of airsoft guns require external parts for various accessories, such as scopes and red-dot lasers.
Since there are a plethora of external parts, I will walk you through the main categories and only provide one produce example for each.
Conversion Kits & Adaptors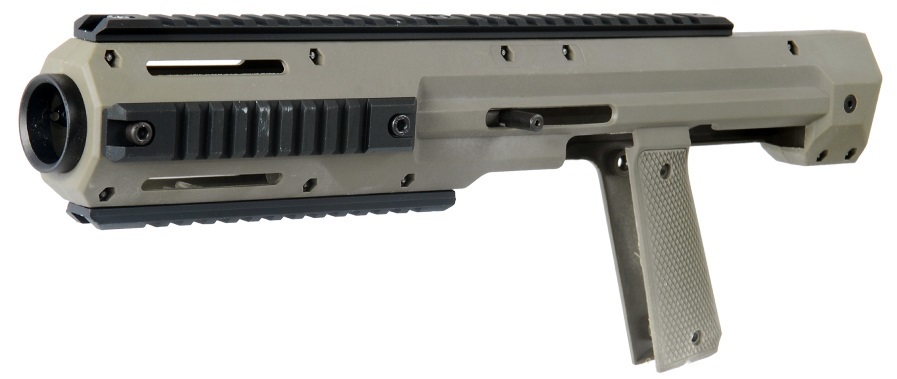 If you want to transform your 1911A1 style GBB and CO2 pistol into a carbine-style weapon, this conversion kit is the right choice. All you need to do is strip the grips off your pistol and install the kit instead – it even has a built-in cocking handle.
Moreover, due to the full Picatinny rail system (top, sides, and bottom), you can add optics, other accessories, and grips.

Designed for G-Series airsoft pistols, this kit transforms any pistol into a carbine length rifle with numerous options for accessories (due to the top multipls RIS systems on all four sides of the kit). There's also an integrated buffer tube that allows users to attach a stock with five different positions. This way, you can use your Glock in CQB scenarios, and not just as a side weapon!
Since you'll be handling a rifle, you will need the flip-up front and rear sights to zero in on your target. To increase accuracy, the kit gives you easier access to the hop-up chamber of the Glock. Overall, this is the perfect conversion kit to use when you don't want to part ways with your favorite Glock!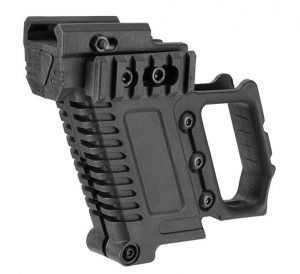 Built using only high-end and durable polyments, this kit can transform any GBB Glock series pisto into a CQB carbine. As a result, you'll have the chance to add more accessories (due to the RIS rail system), enjoy better accuracy (due to extra iron sights), and have better maneuvrability of the pistol.
Handguards & Rail Systems
Handguards are amazing when it comes to improving the grip of your weapon, but they also make the airsoft gun look better and more intimidating. On the other hand, rail systems allow for more accessories.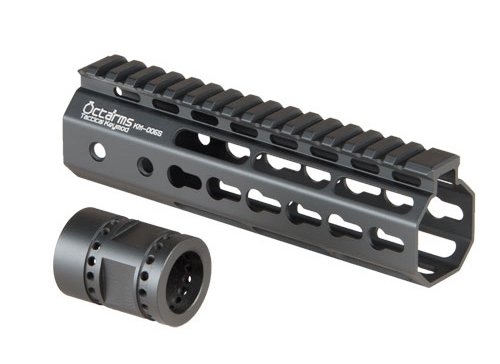 Nothing says badass more than a metallic handguard that makes the gun look thicker and more durable! Not to mention, the 7-inch keymod system is perfect for adding all sorts of accessories (such as sights) and rails segments.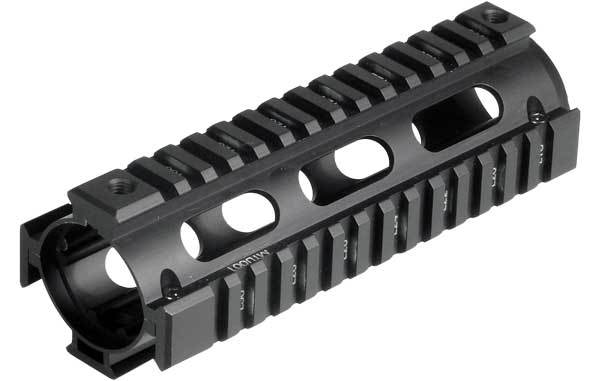 The system provides fours Picatinny rails, each with 14 slots for all sorts of accessories. I like the fact that it's made from aircraft aluminum and the design improves any airsoft weapon due to excellent engraving and CNC machining techniques.
It's easy to install and you don't need to do any modifications to the barrel.
Pistol Grips
Pistol grips are great for improving the aspect of a pistol and the grip as they come in a wide range of shapes, textures, and materials.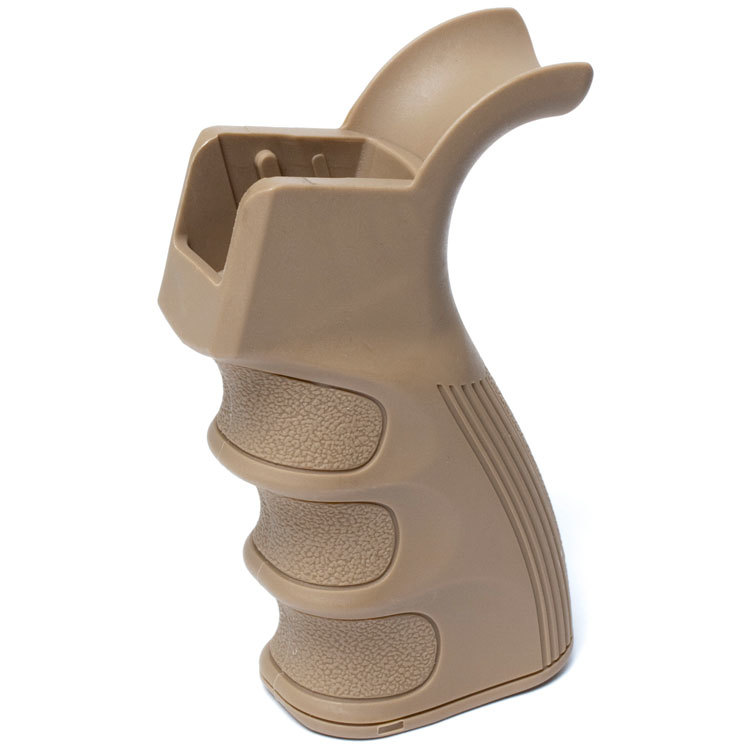 G&G is one of the most popular airsoft guns producers on the market, so it's only natural that they would also make parts and accessories. This pistol grip is designed to provide a custom look to your M4 or M16 AEG, but it also comes as a grip improvement due to the molded finger grooves. Not to mention, the surface is textured to provide a secure fit in your hand even when you're not wearing gloves.
Stocks
The stock is a crucial element in a rifle because it provides extra support by connecting it to your shoulder pocket. Moreover, most AEGs use the stock as battery housing, which increases available space for wiring and other electronics.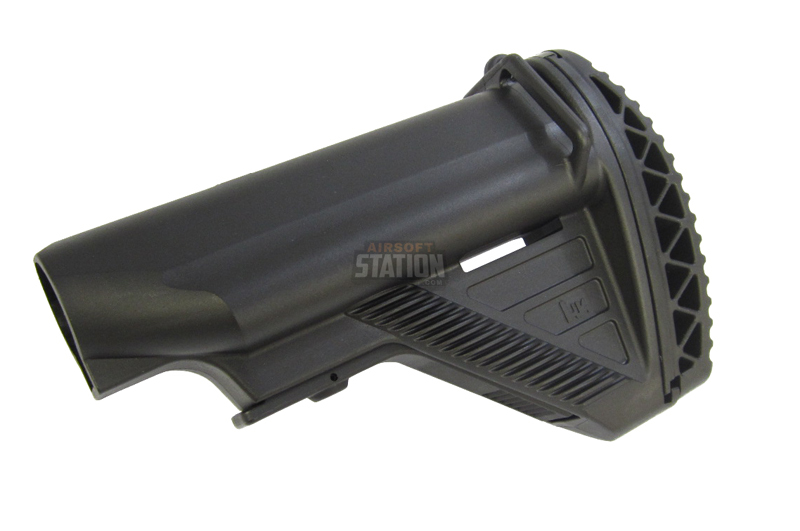 This crane stock is a good fit for any M4-style rifle and can be used as a battery compartment. The butt plate is texturized (for a secure fit on your shoulder) and even has vents to ensure airflow around the battery.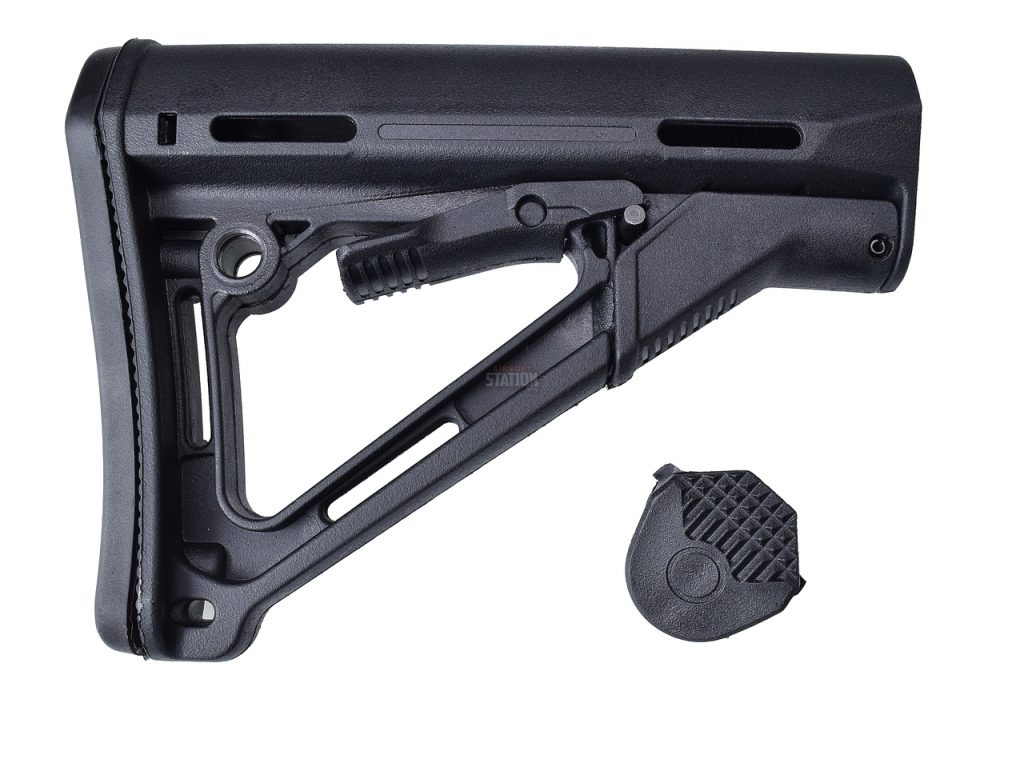 With a durable build, a good fit for most M4 AEG buffer tubes, rubberized buut plate and adjustable length, this CRT style stock is perfect for when you want to improve the look of your rifle and gain some extra handling points. It also has two built-in sling loops and a QD sling mount, so it will improve the way you carry the rifle as well.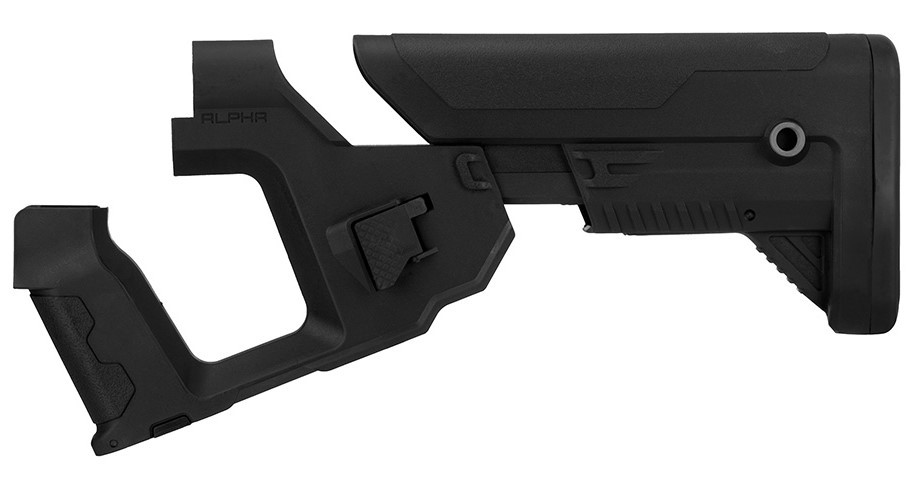 Compatible with most M4 rifles, this is a unique and versatile stock. The paddedd butt plate and textured grip improve rifle control and comfort while holding the weapon, while the length of the stock can be adjusted to four lengts. Finally, the stock comes with a built-in magwell that lets users store an additional M4 magazine.
Sling Mounts
A well-designed sling mount can make the difference between victory and defeat because it allows the player to move more freely on the field. For instance, if you have a sling mounted on your rifle, you can use it to carry the gun on your shoulder or across the body when you're running for cover (this way, your hands will be free).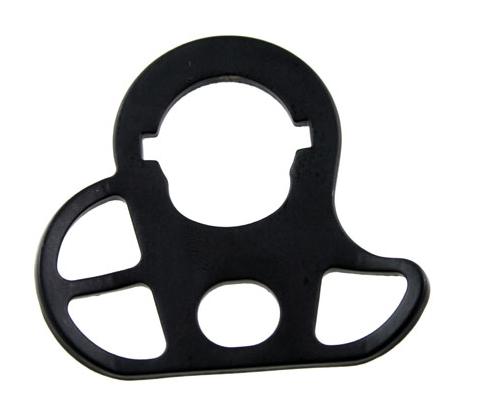 I strongly recommend the use of metal sling mounts (such as this one) because they are a lot more resistant to wear and tear. This mount is easy to install by hooking it up to the buffer tube of any M4 rifle and allows for one-point slings.
Wrap Up
Both internal and external parts are important in airsoft because they help players improve the aspect and the functionality of their guns. So, unless you plan on using stock airsoft weapons for the rest of your life, I urge you to get used to using them.
Sure, it takes a bit of trial and error, but you'll be happy you took the time to learn how your rifle or pistol works on both the inside and the outside!