Guide to the best PCP Air Rifles
Air rifles pack a lot of fun. This guide will help you review the best PCP air rifles on the market right now.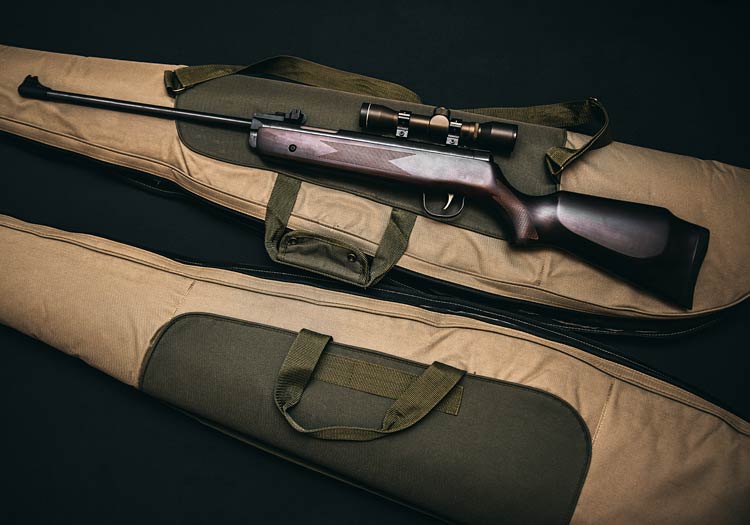 ---
Remember they are not designed to be used as toys. That's why, before you decide on buying an air gun, I recommend reading the law or asking the local authorities about the regulations you need to follow. The rules are different from country to country, and in the USA, each state has separate rules regarding the use of air guns.
Now, if it were to judge by power, I would place PCP air rifles in between real-steel rifles and airsoft ones. I like air rifles for practice, but I also know many shooters who take them hunting for small game and varmint. So, if you've never used an air rifle before, you may be surprised by its power. I also like that you can use a wide range of pellets, which makes shooting a lot more interesting.
Overall, PCP air rifles develop quite the energy and can be used to put down larger targets. But before we take a look at the best models on the market, let's have a look at the features that matter.
| Best Overall | Most Expensive | Runner Up |
| --- | --- | --- |
| | | |
| Gamo Viper Express | Crosman Challenger | BSA Buccaneer |
| .22 caliber | .177 caliber | .177 caliber |
| polimer body with rubber insertions | Adjustable stock & trigger | hammer forged rifled barrel |
| 750 FPS | 530 FPS | 1000 FPS |
| Accepts accessories | Dual Fuel: PCP/CO2 | Comes without a scope |
| For pest control | For competitions | For hunting |
| Buy Now | Buy Now | Buy Now |
Features to Consider
First, you should know there are three types of air guns: spring, gas ram, and PCP. The PCP in air guns stands for Pre-Charged Pneumatic and is the producers' way of saying that the compressed air is onboard of the rifle (usually as a CO2 cartridge). Also, PCP air rifles don't have recoil and develop more power than the other two types.
Now, let's move on to the features:
Power
Not all air rifles are built with the same power, so it's best to know why you want it. Do you want it for plinking or do you want it for pest control? Also, it's important to know how far you'll be shooting.
When it comes to power, air guns are divided into four main categories:
Light – for plinking and pest control at about 35 yards;
Medium – shooting at about 50 yards;
High (also known as Magnum) – up to 65 yards;
Super-Magnum – 75 – 80 yards.
So, if you know what you want to shoot at and from what distance, you will know how to select from the appropriate power category.
Caliber
When it comes to caliber, there is a heated debate between .177 supporters and .22 supporters. However, the truth is there isn't one ideal caliber to use in all situations. For instance, with PCP air rifles, I recommend using a .22 pellet because it is more air efficient. You will shoot more pellets with one air fill than if you were to use .177 pellets.
Of course, these are not the only available pellets, but other calibers are highly specialized, which is why these two are the most popular.
Trigger Quality
In most cases, trigger sensitivity is set at about 3 lbs. of pull. However, this feature can be adjusted down to about 1 or 1.5 lbs. of pull.  Still, if you need a lighter pull, you can look for specialized weapons. But you also have to be prepared to open your wallet a bit wider, since these air guns are more expensive.
Overall, if you're not enrolling in a competition and you're just using the air rifle for hunting or plinking, a 3lbs. of pull should be enough.
Design
There is a strong bond between a shooter and their rifle and everything starts with the initial moment of attraction. One of the things that make you buy an air rifle is its design – the quality of the build, the materials used, the general curvature of its shapes, and so on.
The good news is that PCP air rifles tend to come with more stock options and styles. So, whether you like the traditional look or you're more into the paramilitary look, you'll find something to enjoy!
Top 5 Best PCP Air Rifles
---

Pros
Impressive design
High velocity
Trigger and stock are adjustable
Ambidextrous bolt handle
Cons
Quite pricey
CO2 can be difficult to use
Single load and single fire only
Considered by many a competition air rifle, the Crosman Challenger is a beautiful weapon! With up to 530 FPS muzzle speed and .177 caliber, this bad boy is highly accurate (due to the Lothar Walther barrel). It also features an adjustable stock that you usually see in high-tech movies and an adjustable match grade two-stage trigger that is light and easy to pull.
The rifle can shoot using compressed air or CO2, has a visible pressure gauge (incredibly important in competitions), and a user-friendly loading port.
As you can imagine, the price is not for everyone, but unless you're looking to enroll in any competitions, you won't need it. However, it's a beautiful rifle to own in your collection!
---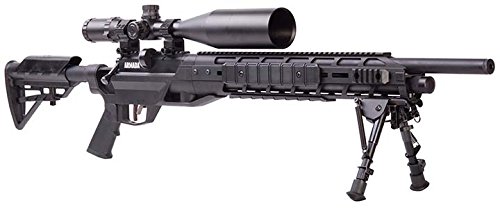 Pros
Versatile design
Lots of power
Impressive design
Ambidextrous bolt action
Can add accessories
Can be used for hunting
Cons
Price is a bit steep
The caliber is larger than most need
This is a large caliber rifle (.25) that features an M-Lok modular design. This means it's easy to customize by changing the grip and stock with any of the compatible ones (such as Mil-Spec AR-15). This way, you can completely make it your own and buy the elements that feel comfortable to you.
The rifle is powerful (900 FPS with 50-foot lbs. of energy) which makes it great for varmint small game hunting. At this power, you can get up to 16 shots per fill, which is great considering the caliber.
The machined receiver can accommodate some accessories, due to the 5-inches Picatinny rail, and the bolt action is reversible (it also accommodates left-handed shooters). I also love the two-stage trigger and the pressure gauge that lets you monitor everything.
---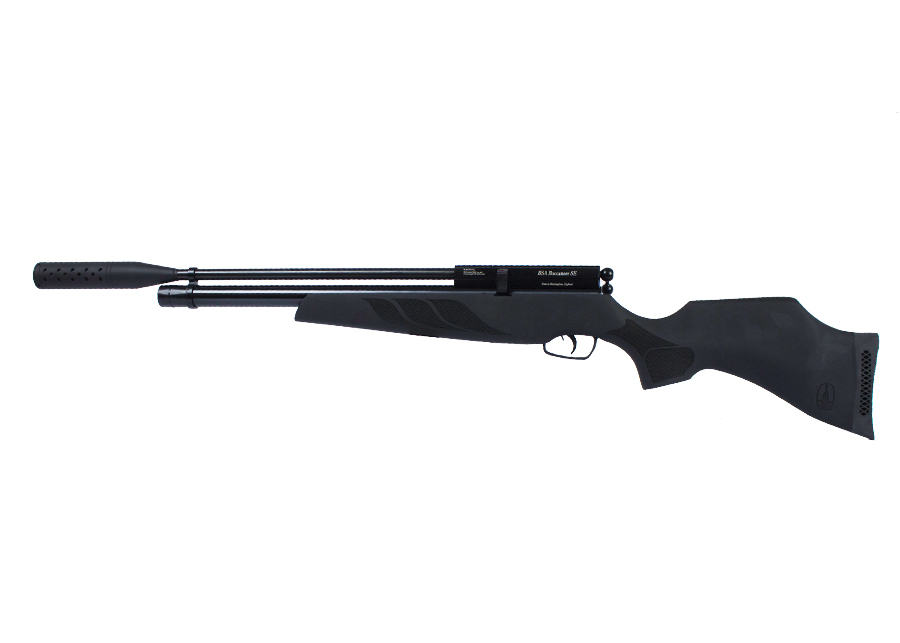 Pros
Beautifully crafted rifle
Highly accurate
Hardwood stock and grip
Impressive power
Cons
Very loud
Doesn't come with a scope
Bolt action a bit stiff
If you're looking for a solid, accurate air rifle that lacks all the bells and whistles, this is the one! The BSA Buccaneer features a hammer forged rifle barrel that sends the pellets exactly where you're pointing. Also, the stock and grip are made of hardwood, which is why the rifle feels amazing in your hands.
This is a loud .177 PCP designed for hunting small game and varmint, but you should know the bolt can be hard to cock sometimes.
---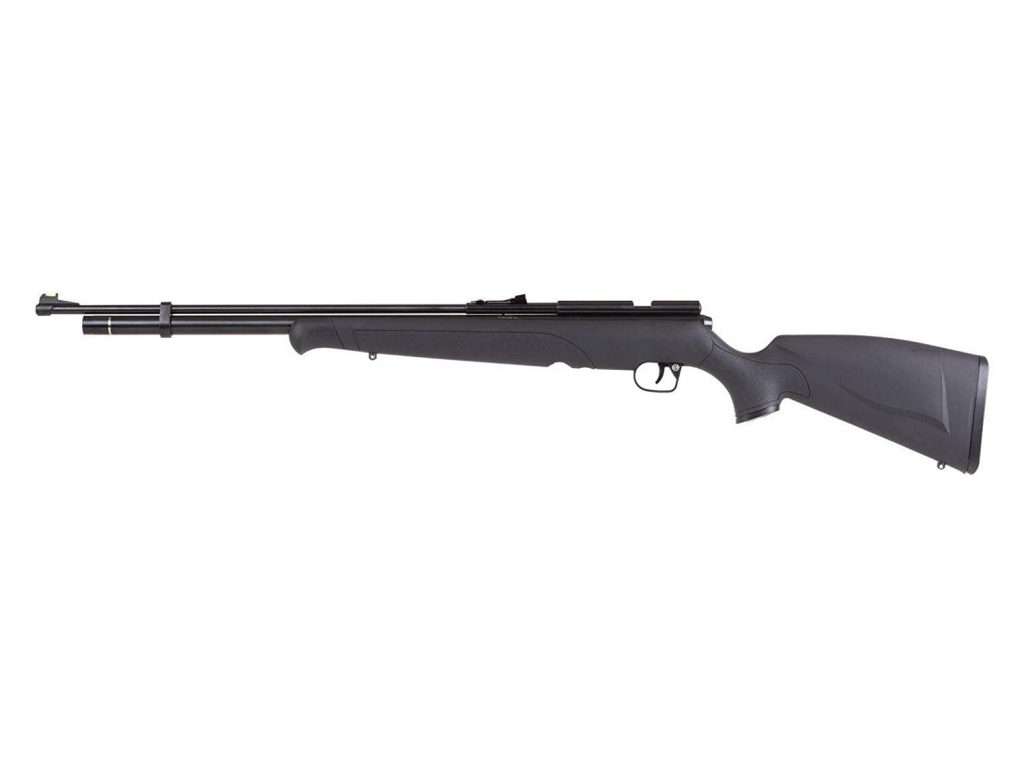 Pros
Great entry-level air rifle
Lightweight & easy to fill
Accepts accessories
Powerful (950 FPS)
Great accuracy
Can be used for hunting
Cons
The trigger can feel a bit soft
This is an entry-level .177 PCP air rifle, with an all-weather polymer stock. It develops about 1000 FPS and it is lightweight and easy to carry around. It's easy to fill using a pump and a fill will let you shoot about 30 to 40 pellets.
The trigger is not fantastic and it can feel a bit soft, but if you apply a slow and steady pull, there shouldn't be any problems.
---

Pros
Extremely versatile
Great for pest control
It accepts accessories
Equipped with .22 pellet adapter
Cons
Single shot only
Not very powerful
This is an air rifle, but it comes with a .22 pellet adapter that transforms it into a single shot shotgun. In both formats, the rifle is powerful enough (750 FPS) to use it for pest control and it's silent, so it's backyard-friendly.
The body is sturdy and the rubber pads on the stock and grip make it easy to use even in humid weather. Overall, the Gamo Viper is one of the best air rifles to use for pest control!
Wrap Up
The trick to finding the perfect air rifle is to know what you're going to use it for. The air rifle market is abundant in designs and types, which can get even a veteran confused. But if you know you're looking for a rat rifle, then it will be difficult to mistakenly buy one designed for competitions.
So, keep your calm, browse the offer, and take our advice!