Top 5 Best Airsoft Scopes Reviewed 2023
Airsoft scopes are not the most appealing of accessories for an airsofter unless you're a sniper. So, if you love finding your target from the shadows and you want to be the best you can be, you must be looking for the best scope for an airsoft rifle.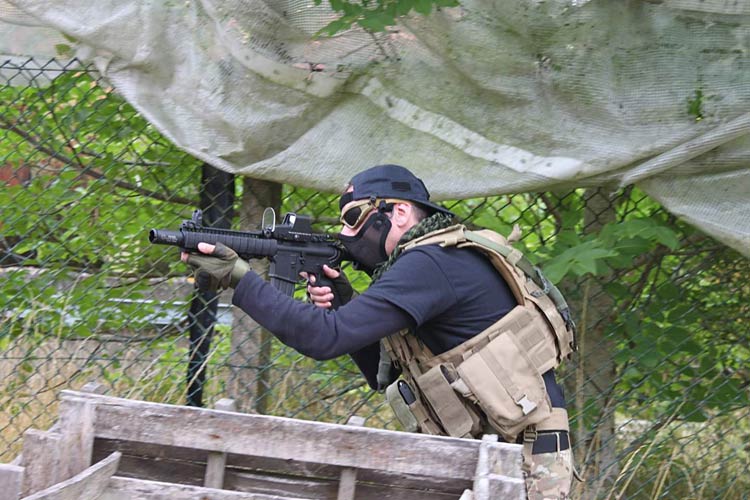 Why You Should Trust Me
As an airsoft enthusiast with over a decade of experience, I have had the opportunity to test and review countless airsoft products (scopes included). While I am more of a CQB player, I do some occasional sniping and I enjoy trying various products that help improve my aim. As such, I have spent countless hours on the field, testing different sniper rifles with full accessories in various conditions and scenarios, and have gained valuable insights into the features that make a great scope.
Moreover, my expertise in airsoft has been recognized by the airsoft community, where I am well-respected as a knowledgeable and experienced player. I have also participated in various airsoft events and provided insights into the latest products and trends.
How I Selected and Tested the Scopes
When reviewing scopes for this article, I carefully evaluated their build quality, functionality, and overall performance to ensure that you can make informed decisions about which product best suits their needs.
The great news is that you can find a multitude of scopes out there. The not-so-great news is that some can get pretty expensive, especially for beginners. This is why I made sure to include several low-cost options that may not be as flashy as the higher-priced ones but do a solid job in the field.
My purpose is to provide both beginners and advanced players with useful information about scopes in this in-depth guide.
Also, if you are in the process of building your sniping gear, make sure to check our list of the best airsoft sniper rifles!
Best Airsoft Scopes Reviewed
In the first part of the list, you'll find the higher-priced scopes, so if you're looking for low-cost options, skip to the second half.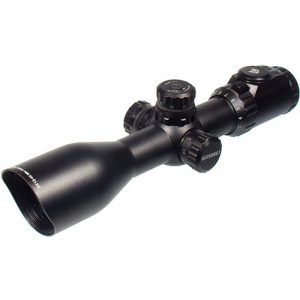 The cool thing about this scope is that it fits on any weapon equipped with either Picatinny or Weaver rails. However, I wouldn't install it on a cheap airsoft rifle because it is pretty big and heavy, and it may throw off your balance and aim. Otherwise, it works (and looks) amazing on an airsoft replica with a metallic or ABS body that's high-end quality.
The scope itself features a metallic build and feels amazing to set up. Not to mention that the lens is completely sealed with nitrogen, which means the scope is shock, rain, and fog proof! With this baby by your side, you can take the game to a whole new level! You can also play when the sun is shining with the angled sunshade that protects the optics from any disturbances and the multi-emerald coated lenses.
The turrets can be reset and locked in place for perfect accuracy and consistency (the scope keeps proper zero). Also, the Mil-Dot reticle is a nice touch, and you have MOA ¼ click adjustments for a crisp setup. The cool thing is that you can even mount it on a min gun (not that this type of behemoth needs a scope) and still be able to aim. This is due to the special circuit that doesn't allow illumination to get interrupted even by the heaviest recoil (and this is a scope that can be used on real guns!).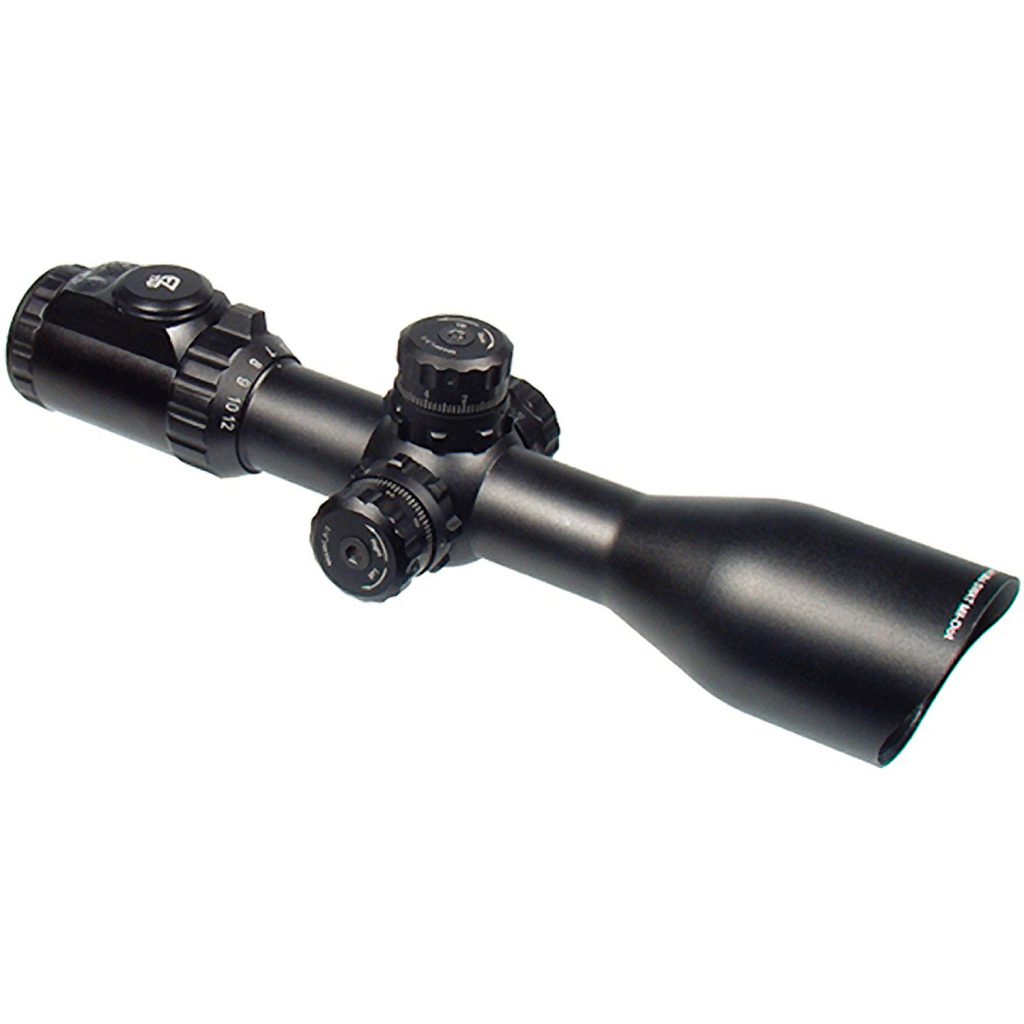 Out of the box, the scope comes with flip-open caps and detachable rings (for mounting), so you can use it as soon as it is delivered.
Of course, there are some downsides as well. For instance, I noticed that you need a bit of light to see over the 10x magnification, so the scope is not always delivering the best results in low-light situations.  Still, considering the price and features it packs, this is definitely not too big of an inconvenience for an airsoft player.
Also, above 10X, the Mil-Dots get a bit blurry when illuminated and you will lose about an inch of sight. Finally, I didn't like that the focus knob is quite stiff, even after weeks of using the scope and setting the focus. But I guess it's OK that, once you set it, the scope will keep the settings regardless of recoil or other shocks.
---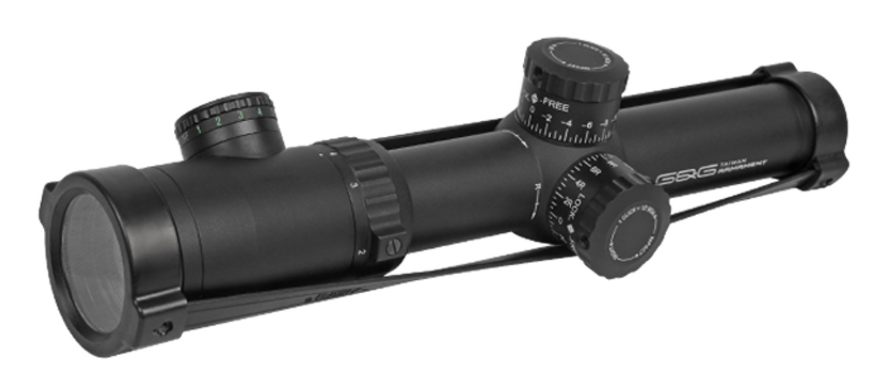 The G&G 1.1-4×24 scope with variable zoom is the perfect choice for any sniper's rifle. Its hard anodized aluminum alloy body provides superior resilience against shock and debris, while the multi-coated lenses offer exceptional clarity that won't fog. While the design is slim, this is a rugged and reliable scope that won't leave you dry in the middle of the game.
This scope is nitrogen purged and o-ring sealed to ensure maximum visibility in any environment (be it foggy it humid). I also like the adjustable parallax knob and locking target turrets, which make it easy to sight in and keep your target locked in. You also have the option to choose from a range of reticle colors, from green to blue, and keep your vision sharp in any light.
The scope comes with an included CR2032 battery and lens covers, so you should be ready to go from the moment you get it out of the box.
---
Are you looking for a dependable, long-range scope that won't make you dig deep into your savings?
At a little over $100, the Valken Tactical 1-4×20 scope is a bargain. The scope comes with an illuminated MIL-DOT reticle and 4.5-5″ eye relief, which is why it's a perfect addition to any AR platform (works on other platforms too).
The MIL-DOT reticle allows for easy windage and elevation adjustments, and its CR2032-powered Red/Green illumination ensures a clear reticle even in low light conditions. The scope's body is made from one single piece of metallic tube, which makes it incredibly durable and filled with nitrogen, and sealed with O-rings (to be fog-proof). The 30mm tall, 37mm offset, 1-inch diameter Picatinny/Weaver Scope Mount makes it easy to use with various face protection such as lower mesh masks.
So, if you're looking for a reliable long-range scope, the Valken Tactical 1-4×20 Variable Zoom Scope is an excellent choice.
---
Cheap Scope Options
If you like the idea of being a sniper but you don't have the budget to consider any of the options above, take a look at the ones below. While they are low-cost versions, these scopes come with some pretty neat features that both beginners and advanced players will enjoy.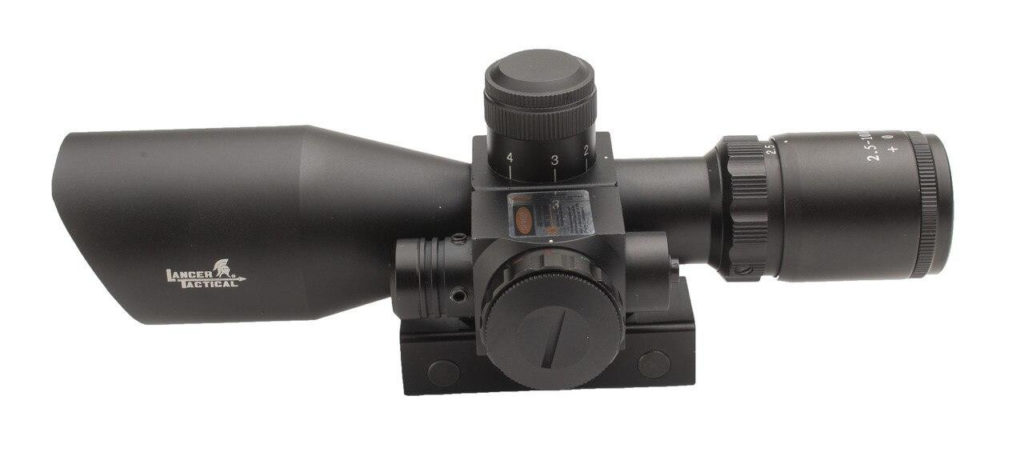 The Lancer Tactical 2.5-10X scope is an affordable and versatile option for airsoft players who are serious about sniping. As an experienced airsoft player, I know that the ability to adjust the zoom on the fly is essential for successful scouting and shooting. With this scope, you get a variable zoom from 2.5 to 10X power and a Mil-Dot reticle for easy windage and elevation adjustment. Plus, the reticle is illuminated with adjustable brightness red and green crosshairs, so you can switch between colors depending on the light conditions. And, for added accuracy, the scope features an integrated red laser pointer.
All of this comes in a lightweight package that can be mounted to any Picatinny/Weaver rail and won't break the bank at just a little over $50. With the Lancer Tactical 2.5-10X, you get all the features and functionality of high-end scopes without the high price tag.
---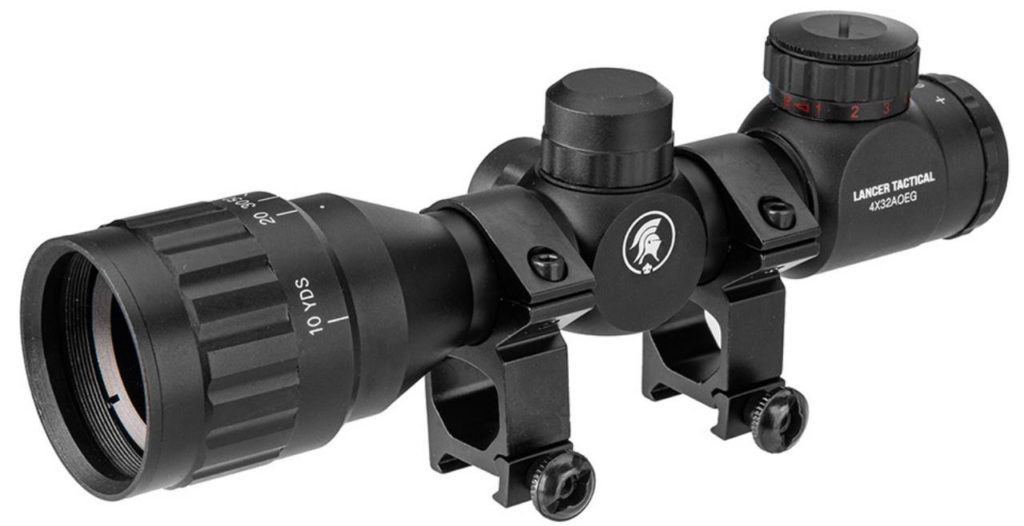 The Lancer Tactical 4X32 AOEG Scope is the perfect optic for most airsoft rifles, and it's available at just a little over $40!
This scope is designed for tough conditions and is nitrogen-filled, fog and waterproof, and shock and recoil-proof. It has a metal construction and a sleek black design that gives it a tactical look. Plus, the lenses are fully multicoated, providing superior light transmission and crystal-clear images in any lighting.
The wide field of view makes acquiring targets easier and the adjustable elevation and windage allow for easy zeroing in. It also comes with a CR2032 lithium battery, lens cloth, lens covers, and a hex key for easy installation and maintenance. Whether you're sniping or hitting targets at mid-range, the Lancer Tactical 4X32 AOEG Scope is a reliable, durable, and easy-to-use optic that will provide you with the accuracy and precision you need.
---
Conclusion
As you can see, even low-cost options pack impressive features, but if you're looking for performance, you have to be prepared for higher prices. It also helps to know what you're looking for (given that the terminology is highly technical), so it's best to learn a bit about scopes and what each feature means before making a purchase decision.