Best Gas Powered Airsoft Gun: Expert Buying Guide
If I have to be honest, when it comes to making an impression, I will always choose a GBB gun! They have that extra kick you need to make your opponents pee their pants whenever you press the trigger!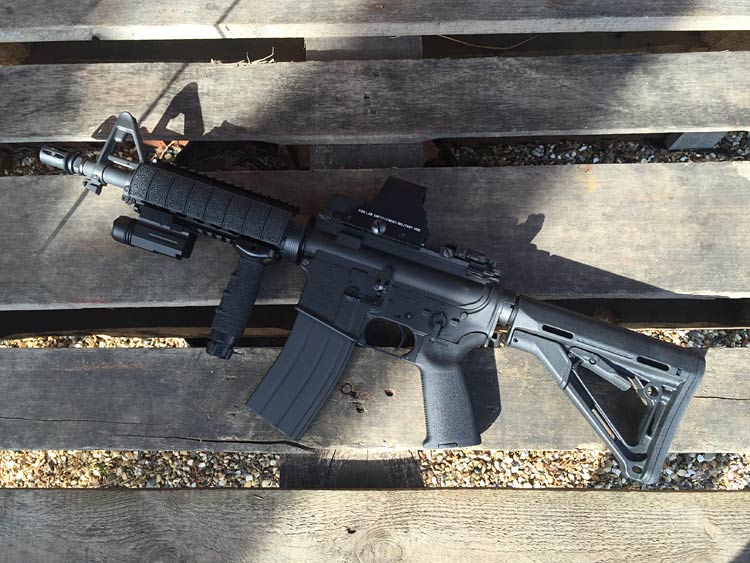 Not to mention, if it's the right kind of GBB, the recoil will make you feel like you're shooting a real gun, which is indescribable!
But gas-powered blowback guns are not for the faint of heart, so if you're just starting with airsoft, it's best to go to the AEG section of our site. Meanwhile, if you're looking for adventure, have a look at the beauties I mentioned below.
Why You Should Trust Me
I have over 10 years of experience in playing airsoft (on indoor and outdoor fields). As such, have had the opportunity to test and evaluate a wide variety of gas-powered airsoft guns (GBBs) in different scenarios and environments. Plus, I've seen the evolution of these guns over the years and have witnessed first-hand the changes in technology and design that have improved their performance, accuracy, and reliability.
Over the years, I have also developed a keen eye for spotting the differences between high-quality and low-quality GBBs. I know how to assess their construction, durability, and overall performance, and can accurately determine whether a particular gun is worth investing in or not.
So, when it comes to reviewing GBBs, you can trust my expertise to provide you with a thorough and honest assessment of each gun. I take into account not only my own personal experiences but also the opinions and feedback of other players in the airsoft community. This ensures that my reviews are unbiased and reflective of the general consensus among players.
How I Selected and Tested the GBBs
To make sure only the best of the best make it on my list, I considered several important features that often decide if a GBB is high or low quality:
Build quality – I looked for GBBs made with high-quality materials and construction
Performance – for this, I considered the gun's accuracy, range, and power
Gas efficiency – no one likes a GBB that guzzles green gas or CO2
Compatibility – I selected guns that are compatible with a range of aftermarket parts (such as hop-up units and barrels) for customization and upgrades
Ergonomics – comfortable grips, easy-to-use controls, and proper weight and balance make a huge difference in your gameplay
Price: I selected GBBs that are high-quality but also balance performance and features with affordability
The Best Gas Powered Airsoft Guns Reviewed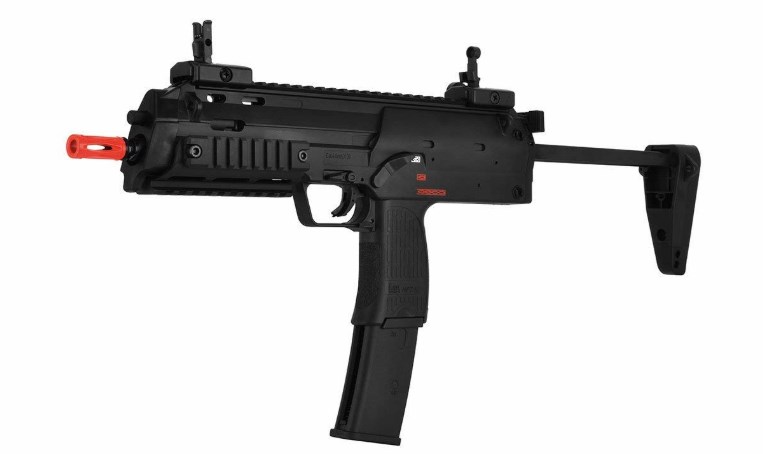 This bad boy is the loyal replica of a real steel H&K MP7 A1, a compact rifle that's highly accurate and reliable. The airsoft replica is just as reliable; it has a 40 rounds magazine, works with 6mm BBs, and uses either propane or green gas as fuel (housed in the magazine).
The body is very solid and can take a lot of abuse, and I love the license markings that add to the realistic aspect of the rifle. While the outer shell is high-quality ABS polymer (except for the rails and some small elements), the internals is metal which gives the gun a robust feel and healthy weight.
The stock is foldable, with metal rails that slide in and out of the gun's body, and the butt plate is polymer, so it has adherence to your shoulder. There are four positions for the stock, which allows you to customize the gun's fit into the shoulder as needed.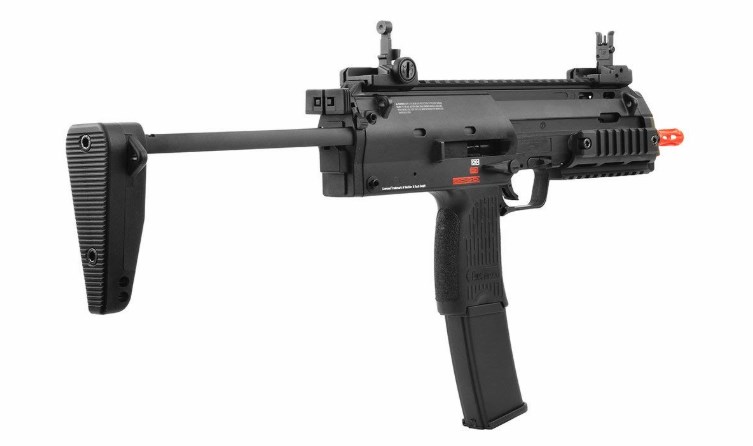 In terms of performance, the Umarex H&K MP7 is semi and full auto (selectable) and I definitely like the front and rear flippable sights and the RIS rails mounted on top and on the sides so you can add as many accessories as you want/need. The front sight is equipped with elevation settings while windage is placed on the rear sight, so you can use the rifle for both short and long-range shooting.
The bolt release and selector are ambidextrous, the trigger is two-stage, and the sound it makes with every shot is very realistic. This submachine gun goes at about 390 FPS and is highly accurate without a scope (once you adjust the sights according to your needs). The trigger is light and crisp, easy to use, which allows you to aim almost perfectly.
The gas is enough for you to empty the magazine, so you can go full auto without worrying you'll run out of fuel in the middle of a spray. I actually encourage you to go full auto and enjoy the sound and action, this is a beautiful airsoft gun with fantastic behavior in the field!
Overall, the MP7 from Umarex is a very compact rifle (foldable stock, foldable foregrip, flippable sights) with lots of rail space and very nice blowback action. It is also powerful and accurate, which is why I like it better than other GBBs on the list.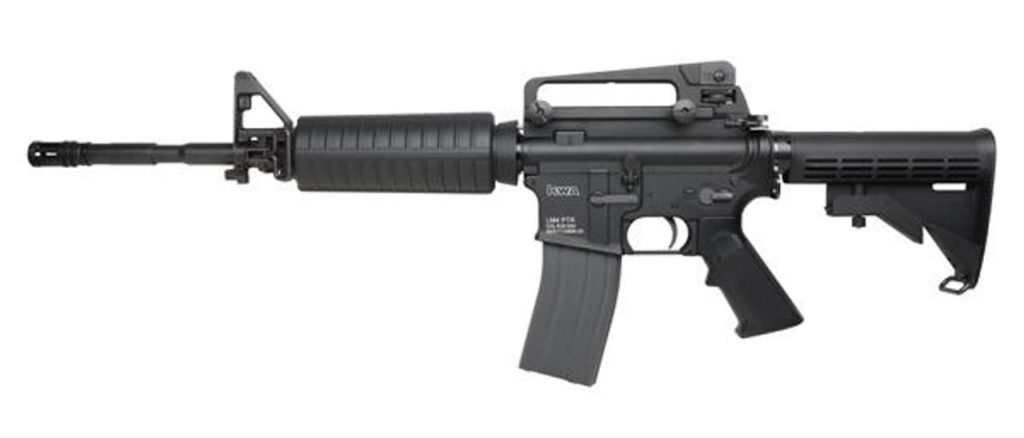 This LM4 Professional Training Rifle is a very realistic CQB airsoft gun that loyally mimics the real steel M4. While the blowback kick and overall operations are very close to the real deal, the carbine strips and cleans just like the real one does! This makes it one of the most durable and easy-to-fix airsoft rifles out there.
The body is solid, made of CNC aluminum on the exterior, and designed to be used in real-world training situations. Now, just like the real gun, the airsoft LM4C has a polymer LE retractable stock (6 positions) and pistol grip, while the top rail is metallic (great for your optics). The outer barrel is full metal and so is the bolt, which means the rifle will be a lot more durable than any other airsoft gun on the market.
The internals is designed following KWA's Force Velocity System, which gives the rifle a strong blowback effect and enhances gas efficiency (one gas charge holds for three magazines!). If you've never fired with a KWA LM4C, it's best to prepare yourself for a very realistic recoil action (one of the features why professionals choose this rifle for training situations).
In terms of performance, this beautiful weapon has a powerful kick and can shoot to up to 380 FPS and more. I also love the fact that the carbine stops firing once the magazine is empty and locks the bolt in (this will definitely help you save on gas). Another small detail you may like is that you can't pull the safety unless the bolt is charged.
The hop-up system is very effective and allows you to shoot targets at about 170 feet, which is why I would only recommend this carbine to advanced players. Next, the adjustable front and rear sights make the use of optics optional but possible. Finally, the magazine holds 40 rounds and it comes with green gas included.
Overall, the KWA LM4C Professional Training Rifle is one of the most realistic GBB CQB rifles on the market right now, which is why it is the best option I recommend to anyone looking for a bit of kick in their action.

While the stock is not retractable and the rifle is not that compact, the polymer handguard and long barrel (19 inches) with a polymer handguard make it quite a catch in the field. Not to mention, the M16A3 comes equipped with a removable handle at the top, so it will be easier to carry around. You can use this handle to get scope mounts that sit on top since there's no rail system.
The rifle has well-placed sling rings so you can carry it over the shoulder, and it is rather lightweight, which is useful in long combat games. The pistol grip is also polymer but provides lots of adherence and the large trigger guard is great for most types of gloves.
From top to butt plate, the rifle measures 39 inches; it has polymer receivers, adjustable sights, and works in semi and fully-automatic modes (the selector can be easily reached with your thumb). It reaches a muzzle velocity of 410 to 480 FPS, and the blowback action is close to the one of a real M16.
At the end of the day, the  M16A3 from WE Tech may not be compact or extremely rugged, but it is accurate and can shoot in both short and long ranges. The magazine holds 32 BBs, and the gas doesn't run out very fast, so you can use it in both semi and full auto.
Low-Cost Options
If you want a high-quality GBB, you should be ready to pay the price; otherwise, you should just get an AEG and be done with it. However, if your budget is not prepared for the big guns, you can always try a cool GBB pistol! While the operation is not the same as with a rifle, the gas pistol makes for a fantastic sidearm.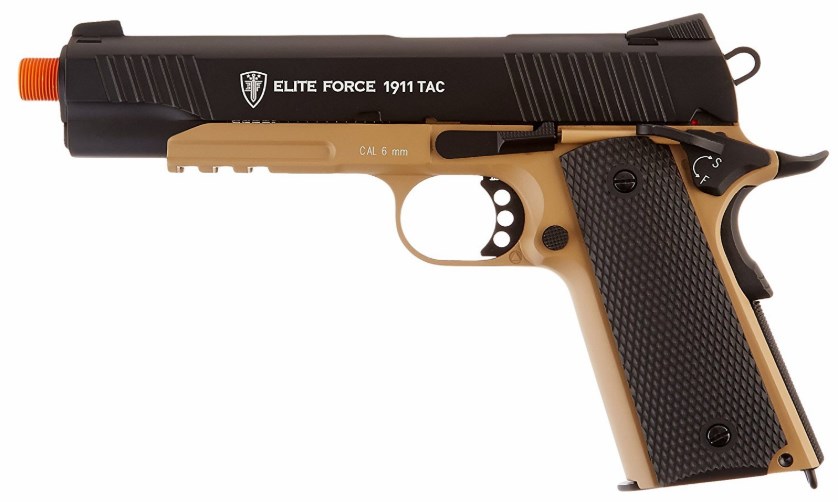 With a full metal body, well-defined sights, and a very comfortable grip (with fast-draw diamond texture), the Elite Force 1911 tactical is a beauty in every airsofter's collection!
The pistol works with CO2 cartridges (not included in the package), has cocking serrations on the slide, and plenty of room on the trigger guard. Overall, the pistol mimics a real steel design and feels just like one when you hold it.
The design is incredibly beautiful and rugged, and there is a lower Picatinny rail that allows for accessories such as flashlights or a red dot. Furthermore, the CCW threaded 14mm tip is great if you want to add a suppressor and make it even bigger. I also loved the built-in adjustable hop-up (fantastic for accuracy) and the blowback action (just like shooting with a real gun!).
The pistol's muzzle velocity goes up to 370 FPS with 0.20g BBs, and the 14-round drop-free magazine makes charging a lot more fluid right on the field.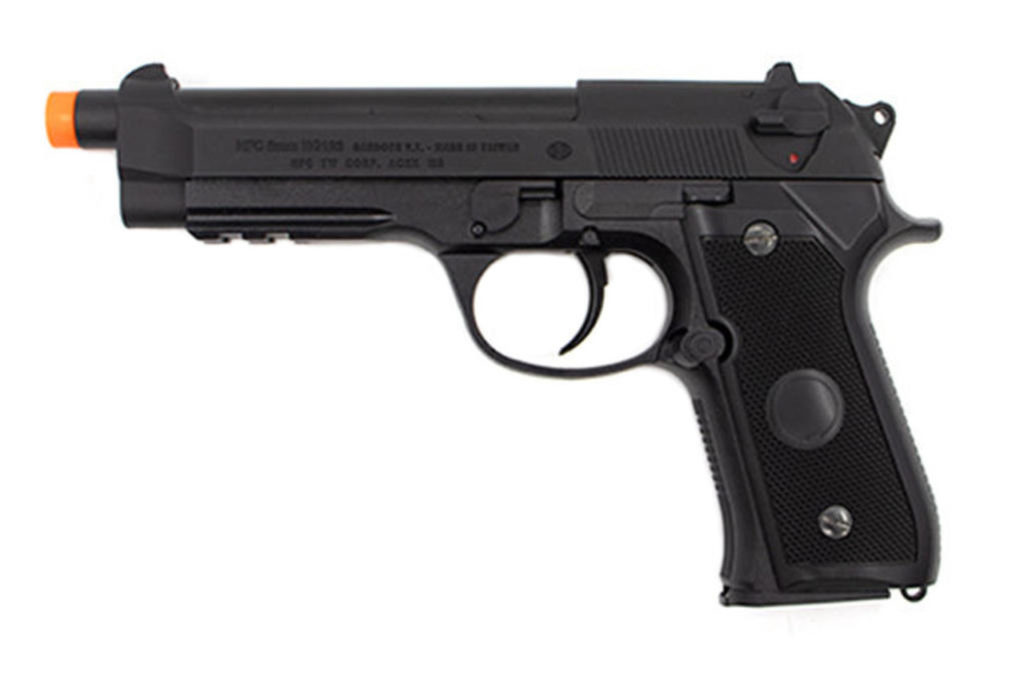 Finally, the M92 from Valken is a replica of the sidearm currently used by the US military. The pistol features a safety, magazine release, slide release, and a large trigger guard, but it doesn't have any blowback action. It comes with a magazine of 14 rounds and it shoots at about 160 to 200 FPS. I know it doesn't look like an impressive piece, but its rugged polymer body and ease of use make it a perfect option for beginners.
Overall, it's not the first green gas pistol I'd choose, but it is fantastic for beginners and fits nicely in most holsters.
Wrap UP
As you can see, all the GBBs on my list are designed to mimic the aspect and action of a real steel weapon. This means you'll get rifles and pistols that feel good in your hands, are solid, and feature powerful recoil, which is definitely something I love about high-quality blowbacks!