Umarex Airsoft: Products Including the Infamous Glock
Company Introduction
Umarex, or formally known as Umarex Sportwaffen GmbH & Co. KG is a German-based supplier and manufacturer of air guns, airsoft, signal pistols and accessories. The company was founded in 1972 by Franz Wonisch and Wulf-Heinz Pflaumer who still serves as the company's managing director today.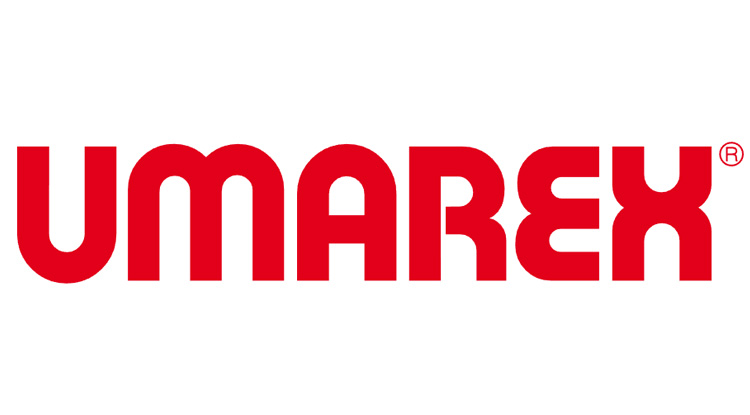 Before Pflaumer joined, the sales path of guns was from wholesalers to retailers. Pflaumer's ingenious solution to direct the path from manufacturer to retailer stunned the industry, and Umarex was ahead of its time.
Things were happening quickly, and in the 1970's Umarex was already the largest importer of guns from China and secured exclusive rights for Marksman and was the general importer for Daisy Rifles. Within that decade, Umarex was exporting to France, Italy, Austria, Egypt, and Switzerland.
Umarex founded Umarex Austria in 1985 to strengthen its international presence and offers southeastern Europe's gun dealers a product range specially made for recreational hunters and shooters. In 2006, Umarex USA was founded after Umarex Group acquired RUAG Ammotec USA and has its headquarters in Fort Smith, Arkansas.
What Makes Umarex So Special?
Umarex obtained the first worldwide license from the iconic Austrian weapons manufacturer, Glock in 2017 to reproduce their internationally recognized pistols.
Umarex USA also markets Umarex's in-house guns, as well licensed products by popular brands such as Berreta, Colt, Hammerli, HK, Ruger, Smith & Wessen, UZI, and Walther.  
Confused? These real steel brands don't produce airsoft guns. Instead, they sold the rights to their models and concepts to selected airsoft manufacturers to recreate their guns specifically for the airsoft market.
This means that you can purchase the airsoft version of your favorite gun, say the HK MP7 A1 replica from Umarex. However, the quality of the guns vary and are comparable between other license holders because of this.
In this article, I'll highlight some of our top product picks from Umarex, so you don't have to do all that hard work and get straight to shooting!
Product Picks
Pistols
Umarex is the first company to officially licence the sale of the Glock – a well known Austrian handgun. This replica comes with a full sized metal magazine and has the same weight and dimensions as the real thing. This is definitely the top pick for serious players looking for the best sidearm available on the market.
At around $70.00, this gun is right in the sweet spot between Umarex's cheaper alternatives and the high-end pistols. This pistol weighs 1.5lbs and rocks a metal and polymer body, similar to the original Walther P99. Many agree this feels good in the hands as it is extremely compact! And to add to the realism this gun carries, it features a drop-out all metal stick style magazine.
This pistol shoots at 380 fps, which is the reasonable for an airsoft pistol and is powered by a 12g CO2 capsule. The magazine loads and operates perfectly.
However, do note that blowback action isn't as strong as I expected it to be, and the double action trigger does require some getting used to. If you're not used to this gun, you'll probably end up shooting slightly lower and to the left of a target. But otherwise, it's accurate and on point!
Specs
Velocity (FPS): 380
Ammo Type: 0.20g 6mm Plastic BBs
Barrel Length: 4.25
Total Length (inches): 7.25
Capacity: 15
Safety Type: Semi- auto
This little pistol packs a punch and is worth considering. This pistol is inexpensive, usually sold for less than $30.00, many have compared this to other hundred-dollar pistols out there. However, this one is slightly longer, heavier, and feels great in larger hands! In fact, this gun is featured in our "Best Cheap Airsoft Guns in 2018" article.
You won't be having much of a realistic experience because of the lack of blowback, but you won't be running out of your CO2 as quick as a blowback would. Speaking of cartridges, you can expect to use only one or two cartridges in seven matches. For a $30 pistol, it is very accurate (tight spread at least at 30 feet).
The only cons I could find about this gun is the mags only last 15 rounds and it's difficult to find a replacement mag! So, don't lose the one that comes with the gun. If you do lose or break it, the gun will be pretty much useless.
Specs
Product Group: Airsoft Pistols
Brand: Combat Zone
Velocity (FPS): 400 FPS
Caliber: 6mm
Ammo Type: Airsoft BBs
Barrel Length: 4.25
Total Length (inches): 7
Capacity: 15
Action: Double
Power: CO2
Rifles
With Umarex owning the fully license for HK's trademarks, this rifle looks exactly like the real HK UMP. In fact, it's only 1.2lbs lighter than the real deal as its body is made from durable ABS polymer.
For a rifle of its class, it's relatively affordable. You can shop for one here.  
Here's a couple of key points about this rifle:
High rate of fire (800 rounds per minute with stock battery, would suggest a battery upgrade- a 9.6v ak battery would be perfect)

Shoots far for a close quarter battle (CQB) gun (+/- 150 feet)

Feels solid in the hands

Best shooting results with 0.2mm bb's
Do note that this gun has several forgivable cons. First, being slightly uncomfortable to hold without a grip. Second, the stock battery doesn't do the UMP justice, and third, misfires happen because of the high-cap magazine. Consider looking for a mid-cap magazine. Fortunately, these add-ons won't break the bank!
Specs
Product Group: Airsoft Rifles
Brand: Heckler & Koch
Velocity (FPS): 345
Caliber: 6mm
Ammo Type: Airsoft BBs
FPS w/Lead Pellet: 345
Barrel Length: 8
Total Length (inches): 27.25
Capacity: 400
Front Sight Type: Fixed
Rear Sight Type: Adjustable
Action: Semi & Full Auto
Safety Type: Auto
Power: Electric
If you're ready to step up your AEG game, the Umarex HK G36C is one of the better rifles around the $250 mark. This rifle is an electrical blowback, and for your comfort you can switch the blowback off easily. Just to let you know, the blowback on this is super loud!
Just like the UMP, this is the true-to-life replica of the real HK G36C thanks to the license Umarex owns over the HK trademark.
Key points about this rifle:
Very compact and lightweight (5.5lbs)

Foldable stock makes it easy to transport

Pre-installed mosfet (increased rate of fire)

Very solid build quality (polymer, with metal internals)

2- burst function
No gun is exactly perfect, though I couldn't find many flaws with this one. Here are some things that bugged me slightly:
Hard to adjust the Hopup (flathead screwdriver would do it)

The four prongs on the muzzle bends easily

Very small battery space
Specs
Length: 500mm / 720mm (Folded / Unfolded)
Inner Barrel: ~240mm
Magazine Capacity: 470rd Hi-Capacity. Compatible with Matrix, Tokyo Marui, JG and other similar G36 Series Airsoft AEG Magazines
Muzzle Velocity: 320-345 FPS (Measured with 0.20g BBs)
Thread Direction: 14mm Positive
Gearbox: Ver 3 Full Metal Reinforced Gearbox. Fully Upgradeable.
Motor: Short Type
Fire Modes: Semi / 2rd Burst / Full-Auto, Safety
Package Includes: Gun, Magazine, Manual
Battery: 9.6v Small Butterfly Type recommended (Battery not included)
Hopup: Yes, Adjustable
The last gun on our list would be the HK MP7 A1 personal defense weapon (PDW), the MP7. PDWs are a breed of their own, and you can consider them a hybrid between your traditional submachine gun and compact assault rifle.  
Umarex's MP7 is the full replica of the real steel HK MP7, and you wouldn't be able to tell the difference if it weren't for the orange tip. It feels extremely solid, and I have no problems at all with the feel. Out of all the guns I've picked, this one feels the most solid! This beast is manufactured in Taiwan by KWA, another airsoft producer that manufactured this gun especially for Umarex. You'll be expected to fork out $259.00 for this gun.
When it comes to shooting, it has outstanding consistency. A reviewer found that he was able to fire 10 shots in quick succession with only a variation of 7fps. Even in full-auto, you would find your shots precise. This gun is suitable for all levels of airsoft lovers!
Key points about this gun:
Semi-auto and full auto selectable

High-round magazine

Has fully adjustable pop-up front and back sight system

Full replica of the real steel, many of the polymer and metal parts are at the right places

Sliding rear stock and folding forward grip built-in for better control

2-stage trigger

Sling-dedicated rings
This gun doesn't have many cons, but some will be a huge factor on how you'll be using this gun:
This gun is loud and will give you away if you're trying to be stealthy in a CQB environment

The rails don't have much space (but you could fit an optic and a torch with some space to spare)
Specs
Length: 380mm
Weight: 4.7 lbs.
Magazine Capacity: 40 rounds
Muzzle Velocity: 400 FPS (Measured with 0.20g BBs)
Fire Modes: Semi Auto/ Full Auto
Package Includes: Gun, Magazine, Manual
Power source: Green gas/ top gas
Hopup: Yes, Adjustable