Key Airsoft Items to Overcome the Winter Weather
Airsoft fun doesn't stop just because there's snow outside, right? In fact, winter is a fun season for airsoft player as you get to test your limits and you learn a thing or two about your gun and general shooting style. 
However, before you go guns blazing on the first snow, you should know that your equipment and gun needs some improvements. After all, no one likes frostbites, right? We put together a short but informative winter airsoft guide, with tips to follow when you play in the cold.
#1: The Clothing
Given that it is the cold season, you have to be careful with what you wear. Jeans and cotton are a big no-no as these materials absorb water very well and don't keep you warm.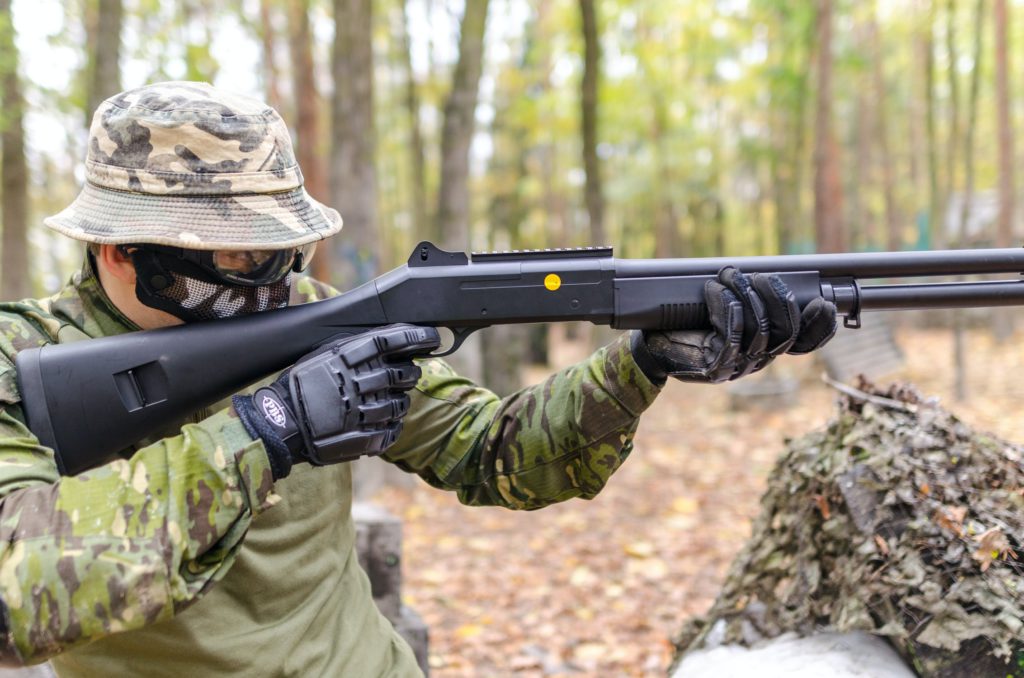 You need to start thinking in thermal base layers (usually 3), starting with the layer that will be in direct contact with your skin (such as Long Johns and undershirts). Wool, flannel and fleece are great materials for preserving body heat, and they still allow the skin to breathe (thus eliminating sweat when you get heat up in the action). 
The second layer should be the sweatpants and shirts – this is where you can wear something like a tactical fleece and combat trousers – these are equipped with easy-to-reach pockets that can hold any extra ammo or a small mag. If you still feel cold or you don't want to wear too much fleece, a Soft Shell jacket is just as great.
Finally, the third layer should be your camo. Don't go higher than 3 layers because you risk getting dehydrated from sweating too much. Also, don't forget to cover your extremities (head, ears, hands, and feet). Socks, gloves, and hats are fantastic for winter! 
If you're not a fan of hats, a tactical hoodie is the perfect protection against the cold air of winter. Even more, a tactical fleece usually comes with sleeves with thumbholes to keep your wrists warm during loading, aiming, and more. 
#2: The Airsoft Gun
If you're used to playing with a plastic gun, the cold season may hit you hard. Airsoft guns that have flimsy bodies don't do well in the cold and you run the risk of damaging your gun at the very first bump.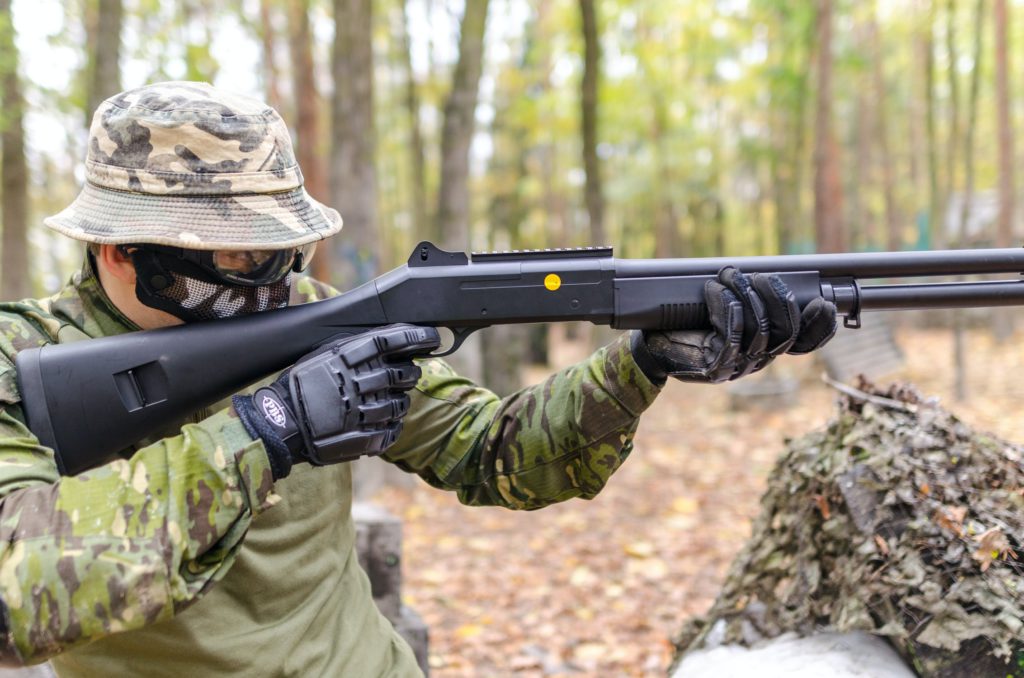 The solution is to invest in a gun with a sturdy body (high-quality ABS plastic usually does the trick) or get one with metal parts (the inner mechanism is very important in these conditions). Still, we don't recommend an all-metal body in very cold environments.
For AEG users, we recommend getting LiPo batteries – NiMH and NiCD are usually affected by the cold and they will slow you down. The same goes for gas guns – the cold affects the speed of the gun.
Finally, you have to pay attention to your Hop Up settings – this needs readjusting as the gun gets warmer. 
#3: Caloric Intake & Water
There's a big difference between playing in the winter and running around the field in the summer. First, there's more effort in the winter and you need to consider this factor by upping your caloric intake. Water is just as important as it's easy to get dehydrated without noticing.
Overall, as long as you know how to make use of the three thermal base layers and you prepare with a good gun and some food and water, airsoft will be a ton of fun in the winter!